NHRA Summit E.T. Series Bracket Drags/Sonoma, California -- Sandy Christianson, SMM Feature Contributor
Thursday, December 3, 2009, 12:27 AM
Posted by Administrator
The post-Thanksgiving "Gobble Fest" at Infineon Raceway pitted some of Northern California's premier bracket racers under clear skies and mid 70's temperatures to the delight of those in attendance. It was a "run what ya brung" event with all the drama, action and competition one comes to expect from the guys and gals of NHRA's Division 7. There were a few surprises when the final rounds were run but there was no question that the winners had to earn their way to the top … the hard way.
A month ago, the Division 7 Infineon Raceway NorCal contingent captured its second team championship in as many years at the Summit Racing Series Pacific Division Finals held on October 2-4, 2009, at Firebird International Raceway Park in Chandler, Arizona.
The NHRA Summit Racing Series features a bracket racing format that allows drivers in many types of vehicles, including dragsters, roadsters, sedans and coupes, to compete on an equal basis against each other. In addition to three categories of cars, a motorcycle category is also featured.
NHRA Summit Racing Series participants compete for points and cash awards at a number of qualifying events at 140 NHRA member tracks throughout North America. Drivers who earn the most points are eligible to compete for individual and team honors at the Summit Racing Finals in each of NHRA's seven national divisions which includes a purse of $5000, a national championship trophy and bragging rights for the year.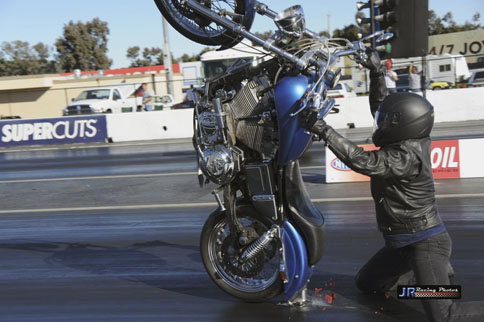 Motorcycle crash sequence photography by Randy Jones, SMM Staff Photographer
-------------------------------------------------------------------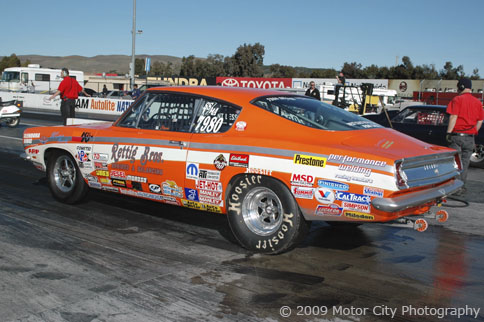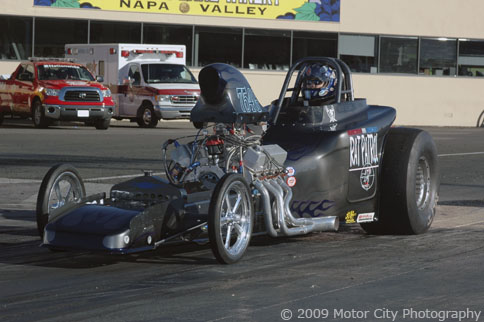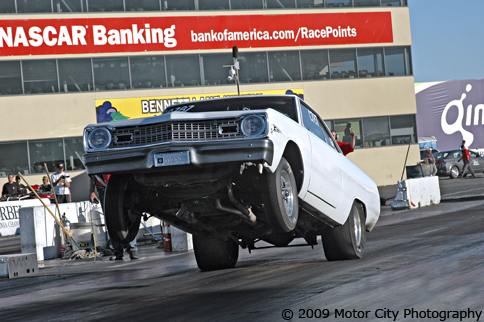 Photos by J. R. Andres/Deborah Hepper

419 comments
( 6633 views ) |
permalink
|
print article
|





( 3.1 / 1671 )