Snake and Mongoose
Text and Interview by: John R. Andres – SMM Editor-in-Chief
Images by: Randy Jones - SMM Staff Photographer and John R. Andres
The snake and the mongoose. Two forces in nature th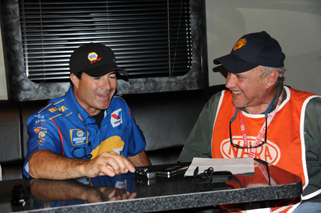 at were never intended to occupy the same place at the same time. They led separate lives in the same neighborhood and exhibited talents that garnered them respect amongst their peers. Only when they met on the field of battle did their tenacity and unrelenting drive transform them into something greater than the sum of their individual parts.
Such was the case of two pioneering Southern California drag racers; Tom McEwen (Mongoose) and Don Prudhomme (Snake) who, in late 1969, put together a deal with a major toy manufacturer to provide them with the financial means to continue participating in a sport that was up to that point comprised of low-buck and dedicated shade tree mechanics, individuals who were constantly straddling the fence between glory, recognition and monetary Armageddon. From 1969 to approximately 1972, McEwen and Prudhomme turned the world of drag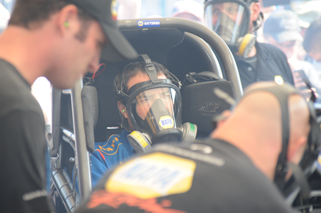 racing on its ear with match races and promotional gear that was wildly popular amongst the fans that attended their highly publicized events, during a time that many believe to be the golden age of the sport.
The soon to be released movie entitled: Snake and Mongoose chronicles their rise to fame and fortune as they blazed the trail for modern day drag racers that have since followed in their footsteps with major sponsorships of their own.
We caught up with Ron Capps, the NAPA Auto Parts funny car driver, at the recent 2013 Sonoma Nationals where we had some questions about his cameo role in the picture, his history with Don Prudhomme and his view of the sport, then and now.
SMM

The world of drag racing has gone through a number of changes since the time Don Prudhomme and Tom McEwen first began taking swipes at one another, beginning in 1964. What do you see as the biggest change the sport has experienced in the span of nearly 50 years and why isn't there the kind of rivalry these guys demonstrated seen amongst the drivers of today?

RC

Some things have changed and some have not. Unfortunately, because of a couple of deaths that we had in funny car, a lot of safety stuff has changed dramatically and that's good. But what's really unique is that if you look at a current funny car chassis and compare that to the old ones that race today in nostalgia events, they're very much alike, still. They are very similar the way they are configured, the flip-top bodies and so on.

A lot has changed with respect to technology, 10,000 horsepower and all that.

I would so love sometime to get out at the top end and be able to talk freely. The same way Snake and Mongoose, Jungle, Ed McCulloch and Don Schumacher did way back then.

Really, up until a few years ago, you could still talk pretty openly to your guys and the limited number of people who were present. Now, unfortunately there are a lot of people allowed there…team people, media people and you have to be very PC now and I think that's the good and the bad. The good part is that we've got great sponsors but the "off the cuff" stuff that I read about as a kid, the things I just loved to hear about and then getting to drive for the Snake for almost a decade and then at the end of the day when the cars were done and you'd sit in hospitality and you'd have a beer with Raymond Beadle of Blue Max fame and Mongoose, I'd look around, thinking these were the guys I only read about as a kid, listening to stories the way they really went down…the one's that weren't in the magazines. It was pretty neat. That part of it you just don't get anymore with the rivalries. There are drivers I get along with better than others. There are times when you are just so penned up in these cars, you get out at the other end and sometimes you're just so upset because something didn't go well during the run or they hung you up or something. There are times when you get out you just want to fight. In your head you think, this guy, he's trying to take something away from my car's performance, or she and you get upset about it. Back then Ed McCulloch would go over and throttle you. Snake and Mongoose on the other hand, didn't care. That's what I like about this movie. It covers the kind of things that built this sport.

Still till this day, I run into people who maybe had gone to a drag race at U.S. 131 in 1971. When they hear you are a drag racer, they say "My dad took me to the track and on Wednesday night we saw Jungle Jim race Don Prudhomme". Unfortunately those days are gone, as are the way the cars were painted and the nicknames then that were so prevalent.
| | |
| --- | --- |
| | |
SMM

In the middle of 1969, McEwen put together a ground breaking deal with Mattel Toys and even though it only ran till 1972, it seems that these two were on to something the other racers had been missing…major corporate sponsorship?

RC

Yeah, you know what's funny? Those memories and smells and things that happened back in the day, were what drag racing was all about. It was when drag racing was drag racing. Tom McEwen will be the first one to tell you that it was an accidental thing that happened. He had a plan. The way it worked out, you couldn't do it again twice in a row for a second time. The stars lined up, somebody knew somebody and the next thing you know they're making it happen. Tom had the wherewithal to go to Don Prudhomme. I can only imagine what it would be like to do that. Remember now, these two guys competed against one another. I would have loved to be a fly on the wall for this one. Tom probably said something like, "Here's the deal. Let's put together a Mongoose and Snake thing. These two guys hate each other, we're going to have a rivalry, we're going to put on a show, paint these cars up really kool and I'm going to beat you a little more than you beat me and that's how we're going to sell it to some company". Don probably said, knowing him, "How about it being called Snake and Mongoose instead"? I can't imagine Don agreeing to such a proposition but to this day, Snake gives McEwen all the credit in the world because he admits he was closed minded at the time. He added that there was no way he could have been talked into it today.

Tom hit it perfect. He had the smarts and the drive way back then to make it a reality.
| | |
| --- | --- |
| | |
SMM - The public relations folks said that you had a cameo appearance in the Snake and Mongoose movie. Would you talk about your role and what motivated you to take it on?


RC – Well, just getting asked to appear was an honor. Hearing about the movie got us all pretty excited. As you said, many "Hollywoodized" drag racing movies in the past could have been done better. One of my favorites was "Heart like a Wheel". It was a great movie but if you talk to Connie Kalitta, quite a bit of it wasn't true. "Wheels Of Fire" was a great sort of movie made several years back. Sometimes it's on the Speed Channel. It follows Snake and a few guys for six months. There's a little bit of acting but mostly it's a documentary. It's crazy good, really a great movie.

Most drag racing movies haven't been realistic so when I heard about the Snake and Mongoose movie I went "hmm". The producer came to Indy and asked me to be in it and play the part of Snake's crew chief during the years they had a championship funny car. I was very excited about that but when it came close to the shooting dates we ended up testing somewhere and I couldn't make it. The producer said they were going to go ahead and shoot the parts and added they were going to change my role. I thought "oh no". Later I got an e-mail informing me that I had the role of Lou Baney. I never met him because he was before my time. He was a big-time team owner and everyone wanted to drive for him. He had the "Super Snake" cars at the time. I was also told that I'd have some lines as well. Things were getting better and better. I also found out that Alexis DeJoria had a part too. She does a great job in her role.

I was worried that it was going to be a fluff movie until I got on the set and we began to film. We were at a big parking lot in Hollywood that they had made into the pit area of the U.S. Nationals. It was made to look like the late 60's or early 70's and man it was like going back in time. It's like I was in a time machine. When I walked into wardrobe I thought "Man, I feel like I'm going on to the set of "Mad Men", this is awesome". I walked out and they took me over to where they were shooting and I thought "You've got to be kidding". Not only were the cars there but Fred Dryer is in the scene I'm in. I said "What are you doing here and he said the same". He plays the part of Keith Black.

They had old period motor homes from back then, old style gas cans and tools. You look around and it was unbelievable. I felt like I had gone back in time. It was a drag race time warp. I wish I could have stayed there longer.

Snake was there. He was really involved and present almost every day. After each scene, the production crew would look over at him to make sure he was OK with it. Sometimes he'd say, "Now I really didn't say it like that" and they'd have to reshoot it.

I took my wife and daughter there because they love the guy who plays the part of Snake, the younger one. We got there early in the morning and Snake comes over and hugs my wife and asked us if we wanted to meet him. Of course we did. We start walking over to the trailer and he comes out. I drove for Snake for nine years and so I've seen all of the old photos and seen videos of Snake at that age. Nothing could prepare me for what I saw. He talked and walked like him. He had the old suit on and his hair was done right. Let me tell you, it was crazy. When we were introduced, my wife and daughter were floored. As we walked away, I said to Snake, "Man…they did a good job". I'm certain that if Snake hadn't been there it would have been fluffed up quite a bit.

So when the movie trailer came out with all the music in HD, I knew we had something great.

The production crew was indeed fortunate to have John Bailey, a very well respected and extraordinary cinematographer on set. He has plied his craft in such movies as; "Beaches", "Ordinary People", "Boulevard Nights", "Ground Hog Day" and "American Gigolo" just to name a few. Although he's asked to work on a lot of action/adventure films, he only takes on dramas with the scripts that he loves. During every scene he was telling guys how to change lighting. They were extremely happy to have him on the set and he was happy to be out of retirement. It was a good mix.

There are two trailers out now. The music, the quality and the actors are very good. All of the cast worked to make the movie as good as could be. During a lot of the scenes they would stop and say; "I think I can do this better" and the scene would be reshot. Everybody had a vested interest on how the movie would turn out. In the beginning I was as leery as you about it but when I walked away, I felt very positive about my involvement and the efforts of everyone else associated with the production.
| | |
| --- | --- |
| | |
SMM

In the past, there have been some half-hearted attempts by the motion picture industry to chronicle drag racing and some of its stars. What makes this movie stand out for you and do you feel it is an accurate representation of Prudhomme and McEwen on and off the track?
RC

What really got me too. I thought I knew the story. Like I said, I worked for Snake for nine years and we used to sit around and people would ask how he got the nickname. I was the kid who read the Hot Rod, Car Craft and Drag News magazines that I would steal from my dad. That's all I ever wanted to read about. The magazines usually had a good picture in the center that I'd tape up on the wall of my room. There were things I learned by reading more about the movie and being on the set itself. There were a lot of things I didn't know about. Like "Really that's the way it came about"?

A lot of fans are going to learn new things and I'll be honest with you, I'm excited about my involvement but what's really kool is that it's just a plain good story. Most people are going to love the story not just the drag racing fans. It encompasses good acting, good music and a story line about two guys who went from rags to riches. Even non-race fans are going to be turned on.
| | |
| --- | --- |
| | |
SMM

Do you think the movie will change the opinions of people who have looked down on the sport?

RC

Absolutely. Like I said earlier in the interview, I still run into people going through an airport or whatever and once they find out I race, they begin to talk about Big Daddy, Snake and Mongoose, Jungle Jim, Hemi under Glass and Cha-Cha. They ask me if these people are still around. Every time it's the same ones. That time made our sport, without a doubt. The only way to experience what came before is at the March Meet in Bakersfield. Last time, there were 39 funny cars for a 16 car field. It's like magic…you gotta go.

SMM

What kind of personal history do you have with Prudhomme and McEwen?


RC

Snake has been like a dad to me. At first I was like a 10 year old kid who loves football and out comes Joe Montana to teach me how to throw a ball. When I got hired by him it was incredible. Don Prudhomme lived and breathed drag racing and that's the reason he was ruthless and hard to beat back in the day. I learned a lot from him and that's because he's not like a lot of other guys who have businesses. He's always been hands on. Different guys come up differently. Don Schumacher always had the best equipment. His dad had a big company. Guys like Snake didn't have anything and nothing to fall back on…he was a car painter.

So getting to work for a legend was hard to describe. There were times, four or five years into driving for him, when we would be on a plane on our way to a race, when I'd look over and say; "I'm really sitting next to Don Prudhomme. I've got his name on my shirt too". Don always said I was the son he never had.

When I left Don's team and came to Schumachers, it wasn't good. Our relationship took a pretty bad hit for a couple of years. That was then but now we're good. The person I got to know was and is like another father. Our relationship has been neat. Don is someone I have always looked up to. He's been my hero.

I look back on the time I used to look through the fence at Lions, watching Don Prudhomme and thinking that was what I wanted to do when I grew up. That was a very special time.

I've said before that I feel like I was born 20 years too late, maybe 25. I loved seeing those guys in their fire suits, their hands dirty, working on and building that stuff. Like Don Garlits and Snake, they put their stuff on, jumped in the car, made a run, got back out and everyone helped tow it back. The next day they'd pack up and drive to another little town and have a match race. They'd race nearly every night of the week. I would have fit in perfectly. There was a lot of kool stuff that happened back in the day and I've heard about most of it. Some of it illegal and some very illegal. It would have been great working on your stuff and that's all you did.

Speedway Motorsports Magazine wishes to express its sincere appreciation to a number of individuals who made this interview possible. Special thanks to Shari Arfons, Becca Moore and Rebecca Shephard of McCullough Public Relations, to Leah Vaughn from Don Schumacher Racing and of course, to Ron Capps himself for taking time out to meet with us prior to qualifying, on a busy Friday afternoon.
INDYCAR Championship Weekend, NASCAR Highlight 2016 Sonoma Raceway Schedule
SONOMA, Calif. (Oct. 27, 2015) – Sonoma Raceway will continue to serve as Northern California's premier motorsports destination in 2016, with a schedule headlined by the country's top racing series and the Verizon IndyCar® Series championship weekend.
For the second consecutive year, the Verizon IndyCar Series championship will be decided on the challenging road course, with the GoPro Grand Prix of Sonoma slated as the series season finale, Sept. 16-18. The 2016 Sonoma Raceway major event schedule will also feature the NASCAR Sprint Cup Series, NHRA Mello Yello Drag Racing Series and historic car racing.
The NASCAR Sprint Cup Series makes its only stop in Northern California for the Toyota/Save Mart 350, June 24-26. The first road-course event of the series' 36-race schedule has become one of the most exciting and unpredictable each year, with 10 different winners over the past 11 years.
NASCAR's popular elimination-style qualifying format will return on Saturday, June 25, along with the 64-lap main event for the NASCAR Pro Series West. The 110-lap Toyota/Save Mart 350 will be the feature on Sunday.
After closing out the 2015 Verizon IndyCar® Series season in dramatic fashion, the series will culminate its 2016 season at Sonoma Raceway, Sept. 16-18. This marks a three-week shift from Sonoma's traditional IndyCar date in late August, which allowed the raceway to continue as the series finale.
"This year's event demonstrated pretty clearly that Sonoma Raceway is an ideal venue for the Verizon IndyCar Series season finale, with a challenging circuit to contest the championship along with the unparalleled backdrop of Wine Country and the San Francisco Bay Area," said Steve Page, president and general manager of Sonoma Raceway. "We look forward to crowning IndyCar champions in Sonoma for many years to come."
The 12-turn Sonoma Raceway road course served as a perfect setting for the conclusion of the 2015 season, as Target Chip Ganassi's Scott Dixon claimed his second consecutive Sonoma victory and second Verizon IndyCar Series championship title.
"Sonoma has really become one of the 'must-see' events on the Verizon IndyCar Series schedule over the years," said Dixon. "The Target team has had great success there recently, and we ended the season on a high note there in 2015 with our second straight win at the track en route to the championship. I always look forward to that race and so do the hundreds of guests the team entertains there each year."
Race fans should expect another record-breaking weekend as the fastest sport on earth returns to Sonoma for back-to-back weekends of the world's best drag racing, highlighted by the 29th annual NHRA Sonoma Nationals, July 29-31. Seven track records were set in 2015, including a national elapsed time record of 3.921 seconds by Funny Car winner Jack Beckman.
The NHRA Division 7 Drag Races, presented by Korbel, kicks-off the drag racing weekends, July 22-24.
Fans of vintage racing will have multiple opportunities to see historic machines take to the road course, highlighted by the Sonoma Historic Motorsports Festival (June 2-5) and the Classic Sports Racing Group Charity Challenge (Oct. 1-2). The popular Ferrari Challenge North America Series also returns April 8-10.
Ticket deposits for all 2016 major events at Sonoma Raceway are now being accepted. For tickets or more information, call 800-870-RACE (7223) or visit www.racesonoma.com.
The complete Sonoma Raceway major event schedule for 2016:
• Sonoma Historic Motorsports Festival – June 2-5
• Toyota/Save Mart 350 NASCAR Sprint Cup Series – June 24-26
• NHRA Division 7 Drag Races, presented by Korbel – July 22-24
• NHRA Sonoma Nationals – July 29-31
• GoPro Grand Prix of Sonoma Verizon IndyCar Series – Sept. 16-18
• Classic Sports Racing Group Charity Challenge – Oct. 1-2
* Schedule subject to change without notice.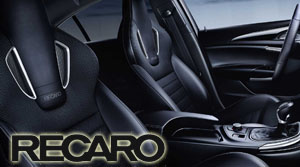 2015 Major Events
At Sonoma Raceway
Sonoma Historic Motorsports Festival
May 30-31
Toyota/Save Mart 350 NASCAR Weekend June 26-28

NHRA Division 7 drag races, presented by Korbel
July 24-26
NHRA Sonoma Nationals
July 31-Aug. 2
GoPro Grand Prix of Sonoma
Aug. 28-30
Classic Sports Racing Group
Charity Challenge
Oct. 3-4