POWER'S HAT TRICK
GoPro Grand Prix of Sonoma
Introduction by: J.R. Andres/Images by: Randy Jones SMM Staff Photographer
SONOMA, Calif. (Aug. 25, 2013) – Will Power is no stranger to Sonoma Raceway's Winner Circle. The path he's taken in the past has been conventional by most standards but Sunday's win took a different twist when he became the defacto winner as the result of a pit stop mishap. The ramifications were of a serious nature for the leader of the race, Scott Dixon, who had been trying to close the gap between himself and the series leader, Helio Castroneves in the point standings. The pundits had a field day with it all and fans w
ere throwing around accusations, stating that the crew members involved were responsible for the mayhem that ensued. Who was right and who was wrong hardly matters now. The race is over and Power was the one standing at the podium when all was said and done.
Will Power became the 10th different winner in 15 IZOD IndyCar Series races by recording a 1.1930-second victory in the GoPro Grand Prix of Sonoma.
Power, who started third in the No. 12 Verizon Team Penske car, led the final 16 laps to win at the 2.385-mile, 12-turn Sonoma Raceway for the third time in four years. It was the first victory for Power, the series championship runner-up the past three years, since April 29, 2012, at Brazil.
Power inherited the lead on Lap 70 when Scott Dixon was issued a drive-through penalty by INDYCAR for a pit safety infraction on his final pit stop under caution. Dixon and Power were running 1-2 when they pitted on Lap 64, with Power's pit stall directly in front of Dixon's. As the No. 9 Target Chip Ganassi Racing car made its break, it clipped the right-rear tire carried by Penske crew member Travis Law, which knocked him into airjack man Damon Lopez. The crewmembers were evaluated and released without injury.
Race Control issued the penalty after multiple video views. Race director Beaux Barfield cited Rule 7.10.1.6 (contact with personnel; under the pit procedures heading) of the IZOD IndyCar Series rulebook in making the ruling.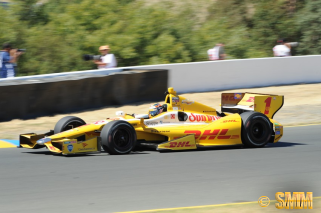 There were seven penalties issued in the race, including another for a pit safety violation by E.J. Viso, in the hotly contested race. The race also featured a track-record seven cautions for a total of 21 laps.
In the final laps, Dixon charged from 20th to 15th. He picked up three bonus points – two for leading the most laps (27) and one for leading a lap – and trails Helio Castroneves by 39 points heading to the Sept. 1 Grand Prix of Baltimore. Dixon entered the race 31 points back of Castroneves, who finished seventh for his 11th consecutive top 10 in the No. 3 Hitachi Team Penske car.
Justin Wilson placed a season-high second and Verizon P1 Award winner Dario Franchitti recorded his fourth podium finish in the past five races.
Thirteen drivers remain in championship contention.
Power, who recorded his 19th career victory, said he "lea
rned a lot about myself" during the winless drought (he had a best finish of third at Milwaukee this season).
"I just kept at it, and I'm just stoked for all the guys that make this possible," he said. "It's great for our confidence and we're back in our winning ways."
In other racing action on Sunday, Andy Pilgrim (Cadillac Racing) and Brandon Davis (Barracuda Networks Aston Martin) posted victories in the World Challenge Series GT and GTS classes, respectively. Ange Barde (France) claimed the win in the Maserati Trofeo race #3, while Sausalito's Michael Whelden took the checkers in Formula Car Challenge's third race of the weekend.
IZOD IndyCar Series
GoPro Grand Prix of Sonoma
SONOMA, Calif. - Results Sunday of the GoPro Grand Prix of Sonoma IZOD IndyCar Series event on the 2.385 mile Sonoma Raceway, with order of finish, starting position in parentheses, driver, chassis-engine, laps completed and reason out (if any):
1. (3) Will Power, Dallara-Chevy, 85, Running
2. (7) Justin Wilson, Dallara-Honda, 85, Running
3. (1) Dario Franchitti, Dallara-Honda, 85, Running
4. (11) Marco Andretti, Dallara-Chevy, 85, Running
5. (10) Simon Pagenaud, Dallara-Honda, 85, Running
6. (4) Ryan Hunter-Reay, Dallara-Chevy, 85, Running
7. (5) Helio Castroneves, Dallara-Chevy, 85, Running
8. (9) James Hinchcliffe, Dallara-Chevy, 85, Running
9. (22) Simona De Silvestro, Dallara-Chevy, 85, Running
10. (12) Sebastien Bourdais, Dallara-Chevy, 85, Running
11. (8) Graham Rahal, Dallara-Honda, 85, Running
12. (14) Tristan Vautier, Dallara-Honda, 85, Running
13. (16) Tony Kanaan, Dallara-Chevy, 85, Running
14. (15) EJ Viso, Dallara-Chevy, 85, Running
15. (2) Scott Dixon, Dallara-Honda, 85, Running
16. (18) JR Hildebrand, Dallara-Honda, 85, Running
17. (21) Ryan Briscoe, Dallara-Chevy, 85, Running
18. (25) James Davison, Dallara-Honda, 85, Running
19. (23) Ed Carpenter, Dallara-Chevy, 84, Running
20. (6) Charlie Kimball, Dallara-Honda, 83, Running
21. (20) Sebastian Saavedra, Dallara-Chevy, 81, Contact
22. (24) Lucas Luhr, Dallara-Honda, 81, Mechanical
23. (13) Takuma Sato, Dallara-Honda, 67, Mechanical
24. (17) Josef Newgarden, Dallara-Honda, 56, Mechanical
25. (19) James Jakes, Dallara-Honda, 28, Mechanical
Race Statistics
Winner's average speed:
86.401
Time of Race:
02:20:46.8226
Margin of victory:
1.1930

Klay Thompson Named Grand Marshal
of GoPro Grand Prix of Sonoma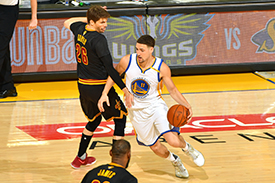 SONOMA, Calif. (Sept. 13, 2017) – Golden State Warriors All-Star Klay Thompson has been named Grand Marshal of the GoPro Grand Prix of Sonoma Verizon IndyCar Series season finale at Sonoma Raceway, Sept. 15-17.
Thompson, a shooting guard for the reigning NBA Champions, was selected in the first round of the 2011 NBA draft by Golden State with the 11th overall pick. In 2014, he and teammate Stephen Curry set a then-NBA record of 484 combined three-pointers in a season, earning the pair the nickname the "Splash Brothers".
Thompson is a three-time NBA All-Star and a two-time All-NBA Third Team honoree. In 2015, he helped lead the Warriors to their first NBA Championship since 1975. Thompson then helped the Warriors return to the NBA Finals for a third straight year in 2017, winning his second NBA Championship.

In his role as Grand Marshal of the GoPro Grand Prix of Sonoma, Thompson will take part in pre-race activities on Sunday, Sept. 17, give the official command of, "Drivers, Start Your Engines" and wave the green flag. Thompson will also enjoy a high-speed lap around the road course with racing legend Mario Andretti in a two-seat Indy car. This will mark his first visit to a motorsports event.
"I am beyond excited to be Grand Marshal for the GoPro Grand Prix of Sonoma," said Thompson. "I have heard so many good things about this race, and I can't wait to see everything up close in person."
Thompson is extremely active with Warriors community outreach programs and has been recognized off the court for his efforts in the community. He received the NBA Cares Community Assist Award for November 2014 and the Alvin Attles Community Impact Award in April 2015 in recognition of his efforts to make a positive impact on the lives of underserved youth in the Bay Area.
"Klay is a core member of one of the greatest sports teams in Bay Area history. He's a true champion and we're excited he will be with us to help crown the 2017 Verizon IndyCar Series champion this Sunday," said Steve Page, Sonoma Raceway president and general manager.
For more information or to purchase tickets for the GoPro Grand Prix of Sonoma, including preferred parking, garage access, pit and pre-race passes, visit www.sonomaraceway.com/indycar or call 800-870-7223. Kids 12 and under are admitted FREE all weekend and parking is FREE.
###
GoPro Grand Prix of Sonoma
Verizon IndyCar Series Season Finale

WHEN: Sept. 15-17
CIRCUIT: 12-turn, 2.38-mile road course
2016 WINNER: Simon Pagenaud (Team Penske)
INFORMATION: 800-870-RACE (7223), sonomaraceway.com/indycar
SOCIAL MEDIA: @RaceSonoma; #GoProGP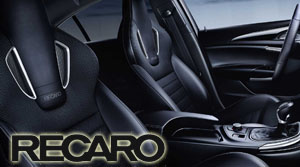 2017 Major Events
At Sonoma Raceway
Sonoma Historic Motorsports Festival
June 2-4
Toyota/Save Mart 350
NASCAR Weekend
June 23-25
NHRA Division 7 drag races, presented by Korbel
July 21-23
Toyota NHRA Sonoma Nationals
July 28-30
MotoAmerica Series presents the Championship
at Sonoma Raceway
Aug. 11-13
GoPro Grand Prix of Sonoma
Sept. 15-17
Classic Sports Racing Group
Charity Challenge
Sept. 29-Oct. 1