2013 AMERICAN LeMans MONTEREY presented by Patrón
Mazda Raceway-Laguna Seca
Article and Photos by: Randy Jones/SMM Staff Photographer
Monterey, Calif., May 9-11, 2013 - The third race of the 2013 season took place at the West Coast's premier road course…Mazda Raceway at Laguna Seca. The weather couldn't have been better for the cars and the fans with moderate temperatures and at times, heavy fog as the teams began to roll in on Thursday. By Saturday the fog had disappeared, revealing clear blue skies for the rest of the weekend.
On Thursday, Four series of cars took to the track. Mazda MX-5 Cup, Cooper Tires Prototype Lites Powered by Mazda, IMSA GT3 Cup Challenge by Yokohama. T
he host class, the American Le Mans Series presented by Patrón Tequila. ALMS consists of 5 classes, high-tech, high-speed LeMans prototypes P1, P2, PC. Acura, Porsche, Mazda, Corvette, Aston Martin, Ford, Dodge, BMW, Jaguar and Ferrari comprise the GT and GTC groups. During the first day of racing all series and classes went out for practice and test runs with Friday Qualifying and Race 1 for Mazda MX-5, IMSA and the Cooper Lites. Saturday began quietly as the garages began to open and the sound of high performance engulfed the still morning air. As the covers were pulled off the cars, race fans had their first opportunity to observe the best road race cars in the world. As race day begins, fans walk up and down the paddock to view their favorite teams and cars and visit well stocked souvenir booths, elaborate manufacturer exhibits and food concessions. Pretty women representing team sponsors began to appear. Before long, it was high noon and the teams set up tables at each garage for the much anticipated "meet and greets". If you waited in line long enough you'd get to ask a question and have a picture taken with your favorite driver.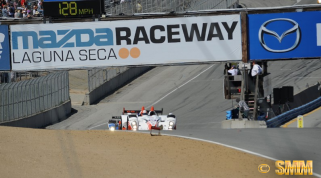 At 2:00 PM, the endurance cars began to stage on the grid amongst the thousands of fans who had come out to see the cars, the drivers and pre-race activities. After the track was cleared, the cars headed out for a warm up lap in preparation for the 4 hour endurance race. At 3:30 PM, the green flag dropped.
In the end, Muscle Milk Pickett Racing cruised to its second straight victory, the GT battle stole the show as Corvette Racing's Oliver Gavin and Tommy Milner managed their second consecutive class win. Seven cars in the class were within two seconds of one another. In the closing hour, the two Corvettes, BMW M3s and Porsche 911 GT3 RSRs from Flying Lizard Motorsports and Team Falken Tire came in first. In P2, Level 5 Motorsports, HPD ARX-03b made it three-for-three for the season. It was a major victory for Franck Montagny, Scott Tucker and Luis Diaz.
Visit ALMS.com for current and future event information including tickets and area accommodations. Follow the Series on Twitter, Facebook and the official YouTube channel.
SATURDAY'S RACING RESULTS:
1. (1) Klaus Graf, Germany; Lucas Luhr, Germany; HPD ARX-03a Honda (1, P1), 242.
2. (4) Luis Diaz, Mexico; Scott Tucker; Franck Montagny, Brignoles France; HPD ARX-03b Honda (2, P2), 239.
3. (10) Colin Braun, Ovalo, TX; Jon Bennett; Oreca FLM09 (3, PC), 236.
4. (6) Roberto Gonzalez; Tomy Drissi, Hollywood, CA; Bruno Junqueira; Oreca FLM09 (4, PC), 236.
5. (7) Tom Kimber-Smith, England; Alex Papow; Oreca FLM09 (5, PC), 236.
6. (8) Michael Guasch, Palo Alto, CA; Memo Gidley, San Rafael, CA; Archie Hamilton, Hampshire, UK; Oreca FLM09 (6, PC), 236.
7. (12) Lucas Downs, North Mankoto, MN; Kyle Marcelli; Dean Stirling, England; Oreca FLM09 (7, PC), 234.
8. (9) Butch Leitzinger, State College, PA; Ken Dobson, Carmel Valley, CA; Oreca FLM09 (8, PC), 232.
9. (17) Oliver Gavin; Tom Milner, Leesburg, VA; Corvette C6-ZR1 (1, GT), 232.
10. (20) Jan Magnussen; Antonio Garcia; Corvette C6-ZR1 (2, GT), 232.
11. (18) Jorg Muller, Germany; Bill Auberlen, Hermosa Beach, CA; BMW E92 M3 (3, GT), 232.
12. (22) Dirk Mueller; Joey Hand, Sacramento, CA; BMW E92 M3 (4, GT), 232.
13. (21) Scott Sharp, Jupiter, FL; Johannes van Overbeek, San Francisco, CA; Ferrari F458 Italia (5, GT), 232.
14. (19) Patrick Long, Oak Park, CA; Jorg Bergmeister; Richard Lietz, Ybbsitz; Porsche 911 GT3 RSR (6, GT), 232.
15. (24) Bryan Sellers, Centerville, OH; Wolf Henzler; Porsche 911 GT3 RSR (7, GT), 232.
16. (11) Ryan Lewis, UK; Duncan Ende, Los Angeles; Henri Richard; Oreca FLM09 (8, PC), 231.
17. (16) Stefan Mucke, Germany; Darren Turner; Adrian Fernandez; Aston Martin Vantage (9, GT), 230.
18. (27) Marco Holzer; Seth Neiman, Burlingame, CA; Porsche 911 GT3 RSR (10, GT), 230.
19. (25) Sascha Maassen; Bryce Miller, Hoboken, NJ; Porsche 911 GT3 RSR (11, GT), 229.
20. (35) David Heinemeier Hansson; Martin Plowman, Indianapolis, IN; Antonio Pizzonia, Manaus BR; Morgan/Nissan (12, P2), 227.
21. (13) Anthony Nicolosi, Brooklyn, NY; Ricardo Vera; Oreca FLM09 (13, PC), 225.
22. (23) Guy Cosmo, Long Island, NY; Ed Brown, Las Vegas, NV; Ferrari F458 Italia (14, GT), 224.
23. (2) Chris Dyson, Pleasant Valley, NY; Johnny Mowlem, England; Guy Smith, Beverley, UK; Lola B12/60 Mazda (15, P1), 222.
24. (30) Emilio Di Guida; Jeroen Bleekemolen, Netherlands; Brett Curtis, Valencia, CA; Porsche 911 GT3 Cup (1, GTC), 219.
25. (34) James Sofronas, Newport Beach, CA; Rene Villeneuve, Woodland Hills, CA; Alex Welch; Porsche 911 GT3 Cup (2, GTC), 219.
26. (32) Michael Aventatti; Bob Faieta, Tijunga, CA; Cort Wagner, Pacific Palisades, CA; Porsche 911 GT3 Cup (3, GTC), 219.
27. (33) Anthony Lazzaro, Acworth, GA; Cooper MacNeil; Porsche 911 GT3 Cup (4, GTC), 216.
28. (28) Damien Faulkner; Sebastiaan Bleekemolen, Haarlem, NL; Peter LeSaffre, Rye, NH; Porsche 911 GT3 Cup (5, GTC), 211.
29. (3) Scott Tucker; Christophe Bouchut, France; Franck Montagny, Brignoles France; HPD ARX-03b Honda (6, P2), 207.
30. (5) Joe Foster, Lawrenceville, GA; Jonny Cocker, UK; Patrick Dempsey; Lola B12/87-Judd BMW V8 (7, P2), 202.
31. (14) Andrew Prendeville, Chatham, NJ; Rusty Mitchell, Midland, TX; Duarte Felix de Costa, Cascias PT; Radical SR10/Rousch Yates (8, P2), 185.
32. (29) Nick Tandy; Mike Hedlund, Woodside, CA; Tracy Krohn, Houston, TX; Porsche 911 GT3 Cup (9, GTC), 178.
33. (31) Martin Ragginger, Austria; Chris Cumming, Vancouver, BC; Matthew Marsh, Welwyn, UK; Porsche 911 GT3 Cup (10, GTC), 119.
34. (15) Tony Burgess, Canada; Antonio Downs, Minneapolis, MN; Chapman Ducote, Miami, FL; Oreca FLM09 (11, PC), 100.
35. (26) Townsend Bell, Santa Monica, CA; Bill Sweedler, Westport, CT; Lotus Evora/Cosworth (16, GT), 67.

Klay Thompson Named Grand Marshal
of GoPro Grand Prix of Sonoma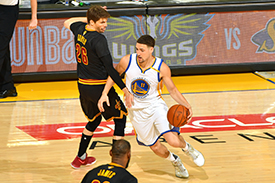 SONOMA, Calif. (Sept. 13, 2017) – Golden State Warriors All-Star Klay Thompson has been named Grand Marshal of the GoPro Grand Prix of Sonoma Verizon IndyCar Series season finale at Sonoma Raceway, Sept. 15-17.
Thompson, a shooting guard for the reigning NBA Champions, was selected in the first round of the 2011 NBA draft by Golden State with the 11th overall pick. In 2014, he and teammate Stephen Curry set a then-NBA record of 484 combined three-pointers in a season, earning the pair the nickname the "Splash Brothers".
Thompson is a three-time NBA All-Star and a two-time All-NBA Third Team honoree. In 2015, he helped lead the Warriors to their first NBA Championship since 1975. Thompson then helped the Warriors return to the NBA Finals for a third straight year in 2017, winning his second NBA Championship.

In his role as Grand Marshal of the GoPro Grand Prix of Sonoma, Thompson will take part in pre-race activities on Sunday, Sept. 17, give the official command of, "Drivers, Start Your Engines" and wave the green flag. Thompson will also enjoy a high-speed lap around the road course with racing legend Mario Andretti in a two-seat Indy car. This will mark his first visit to a motorsports event.
"I am beyond excited to be Grand Marshal for the GoPro Grand Prix of Sonoma," said Thompson. "I have heard so many good things about this race, and I can't wait to see everything up close in person."
Thompson is extremely active with Warriors community outreach programs and has been recognized off the court for his efforts in the community. He received the NBA Cares Community Assist Award for November 2014 and the Alvin Attles Community Impact Award in April 2015 in recognition of his efforts to make a positive impact on the lives of underserved youth in the Bay Area.
"Klay is a core member of one of the greatest sports teams in Bay Area history. He's a true champion and we're excited he will be with us to help crown the 2017 Verizon IndyCar Series champion this Sunday," said Steve Page, Sonoma Raceway president and general manager.
For more information or to purchase tickets for the GoPro Grand Prix of Sonoma, including preferred parking, garage access, pit and pre-race passes, visit www.sonomaraceway.com/indycar or call 800-870-7223. Kids 12 and under are admitted FREE all weekend and parking is FREE.
###
GoPro Grand Prix of Sonoma
Verizon IndyCar Series Season Finale

WHEN: Sept. 15-17
CIRCUIT: 12-turn, 2.38-mile road course
2016 WINNER: Simon Pagenaud (Team Penske)
INFORMATION: 800-870-RACE (7223), sonomaraceway.com/indycar
SOCIAL MEDIA: @RaceSonoma; #GoProGP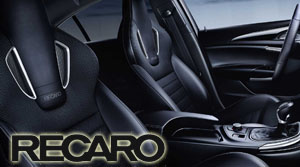 2017 Major Events
At Sonoma Raceway
Sonoma Historic Motorsports Festival
June 2-4
Toyota/Save Mart 350
NASCAR Weekend
June 23-25
NHRA Division 7 drag races, presented by Korbel
July 21-23
Toyota NHRA Sonoma Nationals
July 28-30
MotoAmerica Series presents the Championship
at Sonoma Raceway
Aug. 11-13
GoPro Grand Prix of Sonoma
Sept. 15-17
Classic Sports Racing Group
Charity Challenge
Sept. 29-Oct. 1