2013 Sonoma Historic Motorsports Festival
Article by: J.R. Andres/SMM Editor-in-Chief & Sonoma Raceway Media Department
Images by: Randy Jones/SMM Staff Photographer
SONOMA CALIF., May 18-19, 2013 - The 27th Annual edition of the Historic Motorsports Festival featured an eclectic display of racing machines dating from the dawn of automotive competition to the more recent 1990's, each taking their turn on the twisty and challenging 2.52 mile Sonoma road course. Rare is the opportunity to see such a diverse range of international racing philosophies and construction styles in one spot, highlighting cars that have been restored and updated while maintaining the original flair and panache they exhibited in the decades when they were new and actively racing.
The cars in attendance were divided up into 15 groups based upon the year they were constructed, the individual class they ran in and the size of their engine. Saturday's qualifying rounds determined the starting order for Sunday's races and once on the track, it was clear that the drivers were not going to be content with merely taking a leisurely summer afternoon wine country stroll through the turns and the straight-aways that lie before them. Once the racing began, festival turned into spectacle as the colors, the sounds and the sweet smell of spent racing fuel brought back memories of races long forgotten, as well as the people and the places these cars had seen since the first time they set a wheel upon a race track so many years ago.
Activities were not limited to racing only, as the SHMF also celebrated the 60th anniversary of the Corvette. The weekend featured 32 significant racing Corvettes, covering four decades of the iconic brand's racing successes. Among the Corvette's in attendance, were Paul Reinhart's 1957 Corvette, Vic Edelbrock's 1963 Sting Ray, Ed Hugo's 1966 427 Corvette, Randy Peterson's 1969 L-88 Vette and Larry Bowman's 1963 Grand Sport Coupe. A seminar was provided by a panel of Corvette racers, historians and team managers, who discussed the brand's history from the early 1950's up to the car's modern-day triumphs at the 24 Hours of LeMans and the American LeMans Series.
Wine and gourmet food at the Wine Country Pavilion, rounded out an unforgettable weekend that provided enthusiasts with a reason to plan on being present at next year's 28th annual event. Being there once…will never be enough.
FINAL RACE RESULTS
Group 1
– 1962-67 Production/GT under 2000cc
Jeff Kline 1964 Ginetta G-4 La Jolla, Calif.
Group 2
– 1955-1962 Production/GT under 2000cc
Jeff Abramson 1959 Morgan +4 Alamo, Calif.
Group 3
– 1956-63 Formula Cars (F-Jr, F-2 and F-1)
Art Herbert 1963 Lola MK5A F-Jr. San Rafael, Calif.
Group 4
– 1955-60 Sports Racing Cars
David Swig 1957 Monsterati Special Sausalito, Calif.
Group 5
– 1946-55 Sports Racing and Production Cars
Rob Manson 1952 Manning Special Redwood City, Calif.
Group 6
– 1963-73 Grand National Stock
Dan Luckow 1969 Mercury Cyclone Bell Canyon, Calif.
Group 7
– 1982-91 Historic IMSA GTO/SCCA
Peter Baljet 1990 Baretta Duncan, British Columbia
Group 8
– Pre-1941 Sports and Touring Cars & 1925-41 Racing Cars
Paddins Dowling 1939 Maserati 4 CL Sausalito, Calif.
Group 9
– 1955-62 Production/ GT over 2000cc
Noel Park 1958 Corvette Rancho Palos Verdes, Calif.
Group 10
– 1962-66 Production/GT over 2000cc
Ross Thompson 1964 Corvette Phoenix, Arizona
Group 11
– 1959-66 Sports Racing Cars
Jeff Abramson 1966 Lotus 23C Alamo, Calif.
Group 12
– 1966-72 Historic Trans Am Cars
Ken Epsman 1972 Javelin Santa Clara, Calif.
Group 13
– Historic Can-Am Cars
Steve Cook 1968 McLaren M6B Yountville, Calif.
Group 14
– 1973-79 IMSA GT & 1964-70 FIA Cars
Ross Thompson 1976 Corvette Phoenix, Arizona
Group 15
– 1971-82 FIA Sports Racing Cars
Chris McAllister 1972 Gulf Mirage M6 Indianapolis, Indiana

Klay Thompson Named Grand Marshal
of GoPro Grand Prix of Sonoma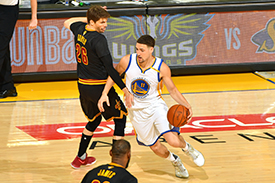 SONOMA, Calif. (Sept. 13, 2017) – Golden State Warriors All-Star Klay Thompson has been named Grand Marshal of the GoPro Grand Prix of Sonoma Verizon IndyCar Series season finale at Sonoma Raceway, Sept. 15-17.
Thompson, a shooting guard for the reigning NBA Champions, was selected in the first round of the 2011 NBA draft by Golden State with the 11th overall pick. In 2014, he and teammate Stephen Curry set a then-NBA record of 484 combined three-pointers in a season, earning the pair the nickname the "Splash Brothers".
Thompson is a three-time NBA All-Star and a two-time All-NBA Third Team honoree. In 2015, he helped lead the Warriors to their first NBA Championship since 1975. Thompson then helped the Warriors return to the NBA Finals for a third straight year in 2017, winning his second NBA Championship.

In his role as Grand Marshal of the GoPro Grand Prix of Sonoma, Thompson will take part in pre-race activities on Sunday, Sept. 17, give the official command of, "Drivers, Start Your Engines" and wave the green flag. Thompson will also enjoy a high-speed lap around the road course with racing legend Mario Andretti in a two-seat Indy car. This will mark his first visit to a motorsports event.
"I am beyond excited to be Grand Marshal for the GoPro Grand Prix of Sonoma," said Thompson. "I have heard so many good things about this race, and I can't wait to see everything up close in person."
Thompson is extremely active with Warriors community outreach programs and has been recognized off the court for his efforts in the community. He received the NBA Cares Community Assist Award for November 2014 and the Alvin Attles Community Impact Award in April 2015 in recognition of his efforts to make a positive impact on the lives of underserved youth in the Bay Area.
"Klay is a core member of one of the greatest sports teams in Bay Area history. He's a true champion and we're excited he will be with us to help crown the 2017 Verizon IndyCar Series champion this Sunday," said Steve Page, Sonoma Raceway president and general manager.
For more information or to purchase tickets for the GoPro Grand Prix of Sonoma, including preferred parking, garage access, pit and pre-race passes, visit www.sonomaraceway.com/indycar or call 800-870-7223. Kids 12 and under are admitted FREE all weekend and parking is FREE.
###
GoPro Grand Prix of Sonoma
Verizon IndyCar Series Season Finale

WHEN: Sept. 15-17
CIRCUIT: 12-turn, 2.38-mile road course
2016 WINNER: Simon Pagenaud (Team Penske)
INFORMATION: 800-870-RACE (7223), sonomaraceway.com/indycar
SOCIAL MEDIA: @RaceSonoma; #GoProGP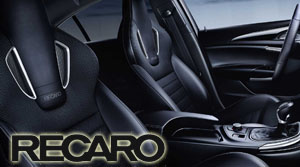 2017 Major Events
At Sonoma Raceway
Sonoma Historic Motorsports Festival
June 2-4
Toyota/Save Mart 350
NASCAR Weekend
June 23-25
NHRA Division 7 drag races, presented by Korbel
July 21-23
Toyota NHRA Sonoma Nationals
July 28-30
MotoAmerica Series presents the Championship
at Sonoma Raceway
Aug. 11-13
GoPro Grand Prix of Sonoma
Sept. 15-17
Classic Sports Racing Group
Charity Challenge
Sept. 29-Oct. 1