Twenty Five Years of Groundpoundin'
2012 Sonoma Nationals
Story and Images by: J.R. Andres/SMM Editor-in-Chief and
Randy Jones/SMM Staff Photographer
Sonoma, Calif. July 25-27, 2012 – Drag Racing…two words that conjure up a counter-culture way of life, depicted in countless Hollywood low budget and poorly scripted B-movies. The poor man's sport, which began and was nurtured by "shade tree" mechanics burning the midnight oil in backyards all across America from as early as the inception of the automobile itself. It wasn't called that then but the need to go faster than the guy next door took on a meaning to gear heads much greater than the sum of its parts.
The history of drag racing and the NHRA in particular, have been chronicled countless times. The road to acceptability hasn't always been smooth but over time, legends were created that continue to be a vital part of the fabric that comprises this sport.
Names like Parks, Garlits, Proffitt, Nicholson, Collett, Prudhomme, Bernstein, Ivo, and others… the list goes on, are individuals who made contributions to the lore of the quarter mile that last even to the present.
Like people, places took on a special significance and although some have gone and disappeared due to the encroachment of housing or "civic improvement", some have endured. This year marks the 25th anniversary of the event first called the California Nationals. 1988 was the year when the noise and the thunder and the groundpoundin' arrived in the gentle rolling hills of Northern California. Twenty five years later the track located at Sears Point continues to provide the residents of Carneros with a yearly dose of leaded gasoline and nitromethane fumes. For some it will never be enough. For others, its too much. Inspite of the curfews and threats of closure by the not so appreciative individuals who live in the neighborhood, Sonoma endures as a result of its sea level location, solid TV ratings, the amount of "merch" sold and the number of dollars it has generated in the region. It's a keeper and NHRA knows it.
The rounds moved like clockwork on Friday and Saturday and, as would be expected, some of the favorites did not make appearances in Sunday's final round. Dominance is a word that changes meaning and fame can be as fleeting and unpredictable as weather in the Midwest. Such was not the case for the Shumacher conglomerate. They found the magic, the mojo and the key to winning this weekend. They just couldn't lose. The game wasn't rigged…they just earned their rightful place in the Winner's Circle by sponsoring all four competitors in the two fastest divisions NHRA has to offer…Top Fuel and Funny Car. Gray, Hagan, Massey and Brown led the way in their respective classes and even before Sunday rolled around, it was becoming clear that if you had any designs of earning a Wally you needed to find some way around these four.
Pro Stock was dominated by the MoPar Avenger of Allen Johnson. His ability to drive around Greg Anderson's Camaro was testament to the power that Chrysler has been able to produce thus far this season.
Harley Davidson once again powered Eddie Krawiec to the win in Pro Stock Motorcycle. Consistent wins have resulted in weight (20 pounds) being added to equalize and even things out. In the end it didn't matter because a Harley was once again the first to cross the finish line.
FINAL RESULTS
Top Fuel
(W)
Antron Brown
(Matco Tools/Aaron's Dragster)
3.814 ET
318.02 MPH
Spencer Massey
(FRAM/Prestone Dragster)
3.826 ET
323.50 MPH
Fuel Funny Car
(W)
Johnny Gray
(Big O Tires/SpeeDee Lube Charger)
4.142 ET
305.15 MPH
Matt Hagan
(MoPar/Aaron's Charger)
5.461 ET
146.67 MPH
Pro Stock
(W)
Allen Johnson
(Team MoPar/J&J Racing Avenger)
6.542 ET
211.76 MPH
Greg Anderson
(Summit Racing Camaro)
6.573 ET
210.93 MPH
Pro Stock Motorcycle
(W)
Eddie Krawiec
(Screamin' Eagle/Vance & Hines)
6.809 ET
197.74 MPH
Andrew Hines
(Screamin' Eagle/Vance & Hines)
6.839 ET
196.27 MPH

Super Stock---- Justin Lamb
Stock----Tommy Gaynor
Super Gas----Rob Willis
Super Comp----Aaron Kinard
Top Dragster----B.R. McMahan
Top Sportsman----Ed Olpin




Klay Thompson Named Grand Marshal
of GoPro Grand Prix of Sonoma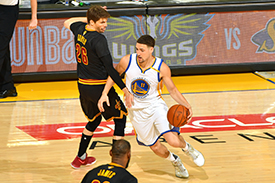 SONOMA, Calif. (Sept. 13, 2017) – Golden State Warriors All-Star Klay Thompson has been named Grand Marshal of the GoPro Grand Prix of Sonoma Verizon IndyCar Series season finale at Sonoma Raceway, Sept. 15-17.
Thompson, a shooting guard for the reigning NBA Champions, was selected in the first round of the 2011 NBA draft by Golden State with the 11th overall pick. In 2014, he and teammate Stephen Curry set a then-NBA record of 484 combined three-pointers in a season, earning the pair the nickname the "Splash Brothers".
Thompson is a three-time NBA All-Star and a two-time All-NBA Third Team honoree. In 2015, he helped lead the Warriors to their first NBA Championship since 1975. Thompson then helped the Warriors return to the NBA Finals for a third straight year in 2017, winning his second NBA Championship.

In his role as Grand Marshal of the GoPro Grand Prix of Sonoma, Thompson will take part in pre-race activities on Sunday, Sept. 17, give the official command of, "Drivers, Start Your Engines" and wave the green flag. Thompson will also enjoy a high-speed lap around the road course with racing legend Mario Andretti in a two-seat Indy car. This will mark his first visit to a motorsports event.
"I am beyond excited to be Grand Marshal for the GoPro Grand Prix of Sonoma," said Thompson. "I have heard so many good things about this race, and I can't wait to see everything up close in person."
Thompson is extremely active with Warriors community outreach programs and has been recognized off the court for his efforts in the community. He received the NBA Cares Community Assist Award for November 2014 and the Alvin Attles Community Impact Award in April 2015 in recognition of his efforts to make a positive impact on the lives of underserved youth in the Bay Area.
"Klay is a core member of one of the greatest sports teams in Bay Area history. He's a true champion and we're excited he will be with us to help crown the 2017 Verizon IndyCar Series champion this Sunday," said Steve Page, Sonoma Raceway president and general manager.
For more information or to purchase tickets for the GoPro Grand Prix of Sonoma, including preferred parking, garage access, pit and pre-race passes, visit www.sonomaraceway.com/indycar or call 800-870-7223. Kids 12 and under are admitted FREE all weekend and parking is FREE.
###
GoPro Grand Prix of Sonoma
Verizon IndyCar Series Season Finale

WHEN: Sept. 15-17
CIRCUIT: 12-turn, 2.38-mile road course
2016 WINNER: Simon Pagenaud (Team Penske)
INFORMATION: 800-870-RACE (7223), sonomaraceway.com/indycar
SOCIAL MEDIA: @RaceSonoma; #GoProGP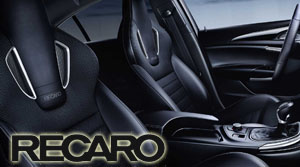 2017 Major Events
At Sonoma Raceway
Sonoma Historic Motorsports Festival
June 2-4
Toyota/Save Mart 350
NASCAR Weekend
June 23-25
NHRA Division 7 drag races, presented by Korbel
July 21-23
Toyota NHRA Sonoma Nationals
July 28-30
MotoAmerica Series presents the Championship
at Sonoma Raceway
Aug. 11-13
GoPro Grand Prix of Sonoma
Sept. 15-17
Classic Sports Racing Group
Charity Challenge
Sept. 29-Oct. 1