2012 ROLEX MONTEREY MOTORSPORTS REUNION
Article and Photos by: Randy Jones/SMM Staff Photographer
Salinas, Calif.—The 39th Annual Rolex Monterey Motorsports Reunion was he
ld on the weekend of August 16-19, 2012 at California's storied Mazda Raceway Laguna Seca, located just a short distance away from beautiful Monterey, California. Over 500 historic automobiles of varied marques were entered as representatives of a time when racing was simpler and in some ways, more genteel. Some participants would seriously compete while others were just there to show off their pride and joy, getting in some valuable track time that granted bragging rights for those who completed laps at a challenging world class racetrack.
17 groups of cars ran on the 11 turn 2.238 mile road course, which includes the famous "Corkscrew" at Turns 8 and 8A, that produced some exciting racing over the weekend, coupled with straights and corners named after world-renowned drivers of the past.
http://www.trackpedia.com/wiki/Turn_by_turn_guide_to_the_Laguna_Seca_track
The 39th Reunion celebrated one of the greatest masterminds of automobile history;
Carroll Shelby; an American icon whose individual contributions to automotive lore and product development can never be understated or underrated.
To learn more about Carroll Shelby(1923-2012) click:http://www.carrollshelby.com/#/1923-1951
A total of 45 Cobras and Shelby GT 350's took to the racetrack over the course of the weekend, a rare and unforgettable site that that occurs rarely anywhere in the world. On the raceway grounds, a tent was erected to honor Carroll Shelby's numerous creations over the years,demonstrating the development of different models: in particular the world renowned Cobra that rose from humble beginnings to a world-class machine that dominated most of the racing series events it was ever entered into.
| | |
| --- | --- |
| | |
Coupled with fan-oriented weekend activities, hundreds of cars, ranging from a 1915 Ford Model T racer to a late 80's Chevrolet Monte Carlo and Ford Thunderbird NASCAR Sprint Cup Car rolled out on to the starting grid to re-experience the roots of their heritage. A total of 500 automobiles where divided into 17 race groups, each with 20 minute race sessions. Every car was examined to ensure its authenticity and historical appearance before being accepted into competition and grouped according to age and engine size. The purpose being to encourage the restoration, preservation and celebration of yesterdays race cars for future generations to enjoy.
The running order for race days on Saturday and Sunday:
Pre 1940 Sports Racing and Touring Cars
1929 - 1940 Racing Cars
1955 - 1961 Sports Racing Cars under 2000cc
1955 - 1961 Sports Racing Cars over 2000cc
1947 - 1955 Sports Racing and GT Cars
1955 - 1962 GT Cars
1961 - 1966 GT Cars under 2500cc
1963 - 1966 GT Cars over 2500cc
1958 - 1963 Formula Junior Cars
1960 - 1968 Sports Racing USRRC Cars
1964 - 1969 FIA Mfg. Championship Cars
1966 - 1972 Trans Am
1970 - 1976 FIA Mfg. Championship Cars
1973 - 1982 IMSA GT, GTX AAGT Cars
1981 - 1989 FIA Mfg. Championship & IMSA GTP
1966 - 1983 Formula 1
1969 - 1974 Can-Am
RACE RESULTS(Top 3 of each class)
| | |
| --- | --- |
| | |
Group 1A - Pre 1940 Sports Racing and Touring Cars
1
328
John Fitzpatrick
Redding, CA
1939 BMW 328
2000cc
2
11
John Kerridge
Del Mar, CA
1926 Frazer Nash Boulogne
1991cc
3
117
Richard Jeffery
Hillsborough, CA
1937 Triumph Special 9
1267cc
Group 1B - 1955-1961 Sports Racing Cars under 2000cc
1
55
Cameron Healy
Portland, OR
1953 Cooper Porsche Special
1750cc
2
391
Herbert Wetanson
New York, NY
1960 Lola Mk-I
1600cc
3
61
Brian Orosco
Monterey, CA
1959 Lola Mark I
1480cc
Group 2A - 1927-1951 Racing Cars
1
3
Paddins Dowling
Sausalito, CA
1939 Maserati 4CL
1489cc
2
4
Jeffrey O'Neill
Larkspur, CA
1957 Maserati 250F
2500cc
3
31
Peter Giddings
Danville, CA
1930 Alfa Romeo Tipo B P3
3100cc
Group 2B - 1958-1963 Formula Junior Cars
1
88
Mark Gillies
Round Hill, VA
1962 Lotus 22
1495cc
2
59
Jimmy Domingos
Carmel, CA
1962 Cooper T-59 FJ
1098cc
3
33
Douglas Mockett
Christiansted, USVI
1961 Cooper T-56
1098cc
Group 3A - 1962-1967 Shelby Cobra Cars
1
89
Jim Click
Tucson, AZ
1964 Cobra 289
4737cc
2
81
Lorne Leibel
Willowdale, CAN
1964 Cobra 289
4735cc
3
96
James Farley Jr.
Orchard Lake, MI
1965 Cobra 289
4949cc
Group 3B - 1955-1961 Sports Racing Cars over 2000cc
1
59
Donald Orosco
Monterey, CA
1958 Lotus 15
2500cc
2
25
Erickson Shirley
Vail, CO
1959 Lister Costin
4638cc
3
5
Carl Moore
Alamo, CA
1960 Maserati Typo 61
2800cc
Group 4A - 1955-1962 GT Cars
1
173
Rob Walton
Scottsdale, AZ
1961 Ferrari 250 GT SWB
2953cc
2
149
Leonard Turnbeaugh
Markleeville,CA
1958 Porsche 356A
1620cc
3
49
Ranson Webster
Reno, NV
1960 Porsche Abarth
1966cc
Group 4B - 1970-1979 Sports Racing Cars under 2000cc
1
24
David Vegher
Petaluma, CA
1979 Chevron B36
1999cc
2
27
Keith Frieser St
Alberta, CAN
1972 Lola 290
2000cc
3
50
Scott Emerson W
Vancouver, CAN
1971 Lola T-212
1992cc
Group 5A - 1960-1968 Sports Racing USRRC Cars
1
2
Robert Ryan
Avila Beach, CA
1968 McLaren M6-B
6500cc
2
8
Byron Defoor
Ooltewah, TN
1965 Lola T70
5000cc
3
196
Harindra de Silva
Palos Verdes, CA
1965 Elva MK8
2000cc
Group 5B - 1947-1955 Sports Racing and GT Cars
1
35
David Swig
Sausalito, CA
1957 Monsterati Special
5751cc
2
4
Steve Schuler
Capistrano Beach, CA
1950 Allard J-2
5900cc
3
16
Noel Park
Rancho Palos Verdes, CA
1955 Chevrolet Corvette
4400cc
Group 6A - 1973-1982 IMSA GT, GTX, AAGT, GTU/GTO Cars
1
12
Bruce Canepa
Scotts Valley, CA
1979 Porsche 935
3200cc
2
0
Fred Kaimer
Austin, TX
1980 Porsche 935 K3
3200cc
3
57
John Watkins
Anderson, CA
1970 Ford Mustang
5998cc
Group 6B - 1981-1989 FIA Mfg. Championship Cars and IMSA GTP Cars
1
216
Zak Brown
Carmel, IN
1986 Porsche 962
2994cc
2
0
Wade Carter
Lake Oswego, OR
1981 Lola T.600 GTP
5700cc
3
44
Rick Knoop
Laguna Beach, CA
1984 Group 44 Jaguar GTP
6200cc
Group 7A - 1963-1966 GT Cars over 2500cc
1
75
Terry Gough
Reno, NV
1965 Chevrolet Corvette
5435cc
2
9
Rob Walton
Scottsdale, AZ
1964 Ferrari 250 LM
3286cc
3
10
John Bowe
East Brighton, AUS
1965 Chevrolet Corvette
5359cc
Group 7B - 1961-1966 GT Cars under 2500cc
1
44
Ernie Spada Jr.
Lake Oswego, OR
1970 Chevron B8
1790cc
2
29
John Hugenholtz
Schilde, BEL
1964 Lotus Elan 26R
1598cc
3
26
Andre Lara Resende
Sao Paulo, BRA
1965 Lotus 26R
1600cc
Group 8A - 1974-1980 Formula Atlantic Cars
1
5
Wade Carter III
Woodinville, WA
1976 March FA
1600cc
2
69
Daniel Marvin
Berkeley, CA
1976 March 76B
1600cc
3
47
Danny Baker
San Francisco, CA
1979 Ralt RT-1
1600cc
Group 8B - 1974-1990 Stock Cars with Disc Brakes
1
125
Tom Klauer
Sacramento, CA
1986 Chevrolet Monte Carlo
5817cc
2
27
Jim Hague
Santa Clara, CA
1989 Pontiac Grand Prix
5800cc
3
7
Mike Cesario
Campbell, CA
1989 Ford Thunderbird
5867cc
Group 9A - 1966-1972 Historic TransAm Cars
1
2
Jim Hague
Santa Clara, CA
1972 AMC Javelin
5000cc
2
64
Chad Raynal
San Jose, CA
1969 Chevrolet Camaro Z/28
5000cc
3
45
Ken Adams
Gilroy, CA
1969 Ford Mustang
4949cc
For Complete Results:
http://www.mazdaraceway.com/race-results/race-results-rolex-monterey-motorsports-reunion

Klay Thompson Named Grand Marshal
of GoPro Grand Prix of Sonoma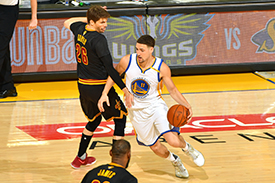 SONOMA, Calif. (Sept. 13, 2017) – Golden State Warriors All-Star Klay Thompson has been named Grand Marshal of the GoPro Grand Prix of Sonoma Verizon IndyCar Series season finale at Sonoma Raceway, Sept. 15-17.
Thompson, a shooting guard for the reigning NBA Champions, was selected in the first round of the 2011 NBA draft by Golden State with the 11th overall pick. In 2014, he and teammate Stephen Curry set a then-NBA record of 484 combined three-pointers in a season, earning the pair the nickname the "Splash Brothers".
Thompson is a three-time NBA All-Star and a two-time All-NBA Third Team honoree. In 2015, he helped lead the Warriors to their first NBA Championship since 1975. Thompson then helped the Warriors return to the NBA Finals for a third straight year in 2017, winning his second NBA Championship.

In his role as Grand Marshal of the GoPro Grand Prix of Sonoma, Thompson will take part in pre-race activities on Sunday, Sept. 17, give the official command of, "Drivers, Start Your Engines" and wave the green flag. Thompson will also enjoy a high-speed lap around the road course with racing legend Mario Andretti in a two-seat Indy car. This will mark his first visit to a motorsports event.
"I am beyond excited to be Grand Marshal for the GoPro Grand Prix of Sonoma," said Thompson. "I have heard so many good things about this race, and I can't wait to see everything up close in person."
Thompson is extremely active with Warriors community outreach programs and has been recognized off the court for his efforts in the community. He received the NBA Cares Community Assist Award for November 2014 and the Alvin Attles Community Impact Award in April 2015 in recognition of his efforts to make a positive impact on the lives of underserved youth in the Bay Area.
"Klay is a core member of one of the greatest sports teams in Bay Area history. He's a true champion and we're excited he will be with us to help crown the 2017 Verizon IndyCar Series champion this Sunday," said Steve Page, Sonoma Raceway president and general manager.
For more information or to purchase tickets for the GoPro Grand Prix of Sonoma, including preferred parking, garage access, pit and pre-race passes, visit www.sonomaraceway.com/indycar or call 800-870-7223. Kids 12 and under are admitted FREE all weekend and parking is FREE.
###
GoPro Grand Prix of Sonoma
Verizon IndyCar Series Season Finale

WHEN: Sept. 15-17
CIRCUIT: 12-turn, 2.38-mile road course
2016 WINNER: Simon Pagenaud (Team Penske)
INFORMATION: 800-870-RACE (7223), sonomaraceway.com/indycar
SOCIAL MEDIA: @RaceSonoma; #GoProGP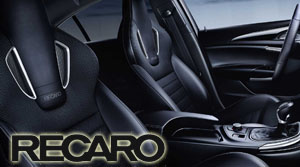 2017 Major Events
At Sonoma Raceway
Sonoma Historic Motorsports Festival
June 2-4
Toyota/Save Mart 350
NASCAR Weekend
June 23-25
NHRA Division 7 drag races, presented by Korbel
July 21-23
Toyota NHRA Sonoma Nationals
July 28-30
MotoAmerica Series presents the Championship
at Sonoma Raceway
Aug. 11-13
GoPro Grand Prix of Sonoma
Sept. 15-17
Classic Sports Racing Group
Charity Challenge
Sept. 29-Oct. 1