Sonoma Historic Motorsports Festival
Text by: Infineon Raceway Public Relations Release
Photographs by: John R. Andres/SMM Editor-in-Chief----Randy Jones/Staff Photographer
WHAT:
The raceway will come alive with memorable racecars from Jaguar, Ferrari,
Maserati and Bugatti, among others, at the 26th annual Sonoma Historic Motorsports Festival. In all, 400 racecars will grace the twisting road course during a weekend celebration of racing and the wine country lifestyle.
WHERE:
Infineon raceway, Highways 37 & 121, Sonoma (800)-870-RACE
CIRCUIT:
12-turn, 2.52 mile road course
ENTRIES:
Four-hundred racecars, some dating back as far as Pre-WW 1, will compete over the race weekend in 15 different groupings. There will be qualifying on Saturday with all main events set for Sunday.
2012 WEEKEND THEME:
The weekend will be themed, "Moments in Time": A Celebration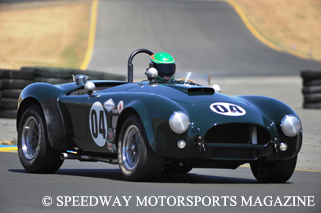 of the History of Motorsports." The 1950's-1980's era will be featured as it was when auto racing began to cement its international status as a world-class spectator sport. The winning driver of the historic 1952 Golden Gate Park Races in San Francisco will be in attendance, as well as the winning car from the 1952 24 Hours of LeMans. The emergence of the GT cars from the 1960's, as well as the dominating Porsche 956 from 1982 will also be featured.
GRAND MARSHAL:
Bill Pollack, who drove to victory in the 1952 Golden Gate Park Races, will be Grand Marshal for the entire race weekend. Pollack, 87, drove an Allard J2 Cadillac to victory that year. The historic races in Golden Gate Park ran for three years (1952-54).
ADAM COROLLA SIGHTING:
Comedian/actor, Adam Corolla, a recent winner at the Toyota Pro/Celebrity Race at the Long Beach Grand Prix, will compete over the race weekend in his 1971 Datsun 510.
SCHEDULE:
Saturday, June 2: Qualifying (all 15 groups), 8:30a.m.-5 p.m., Sunday, June 3: Main Events (all groups, 11 laps), 8:30 a.m.-4:30 p.m.
LOCAL DRIVERS OF NOTE:
Larry Ayers (1930 Morgan, Vallejo); Steve Cook (1968 McLaren, Yountville); Fred Cziska (1974 Shadow, Petaluma); Mike Hefferman (1954 Jaguar, San Francisco); Jim Gallucci (1969 McLaren, Danville); William Angeloni (1955 MG, Sonoma); Martin Lauber
(1967 Alfa Romeo, Tiburon); Robert Davis (1962 Lotus, San Francisco); Jeff Abramson (1959 Morgan, Alamo); Jeff O'Neill (1957 Maserati, Kentfield); Mike McNally (1931 Ford, Sacramento) and Rick Carlile (1969 TVR, Sacramento). Bay Area drivers posted four victories at the 2011 Sonoma Historic Motorsports Festival.
HISTORICS POSTER:
Local artist, David Grandin, created the artwork for this year's event poster. This marks the 11th poster in the series, dating back to 2002. Grandin will be on hand in the Wine Country Pavilion from 11 a.m.-1 p.m. both Saturday and Sunday to sign copies of the poster. All proceeds will go to Speedway Children's Charities.
HISTORIC RACE CAR FESTIVAL:
Following Saturday's on-track action, more than 30 historic racecars will drive from the Raceway to the Sonoma Plaza under CHP escort at approximately 5 p.m. This event will also boast a sampling of food and wine.
RACE RESULTS:
| | | | |
| --- | --- | --- | --- |
| Group 1: | Pete Thelander | 1943 MG NE | Westminster, Calif. |
| Group 2: | Danny Baker | 1963 Lotus 27 F-Jr. | San Francisco, Calif. |
| Group 3: | Jeff Abramson | 1966 Lotus 23C | Alamo, Calif. |
| Group 4: | Jim Hague | 1972 Gran Torino | Santa Clara, Calif. |
| Group 5: | Jeff Abramson | 1959 Morgan +4 | Alamo, Calif. |
| Group 6: | John McKenna | 1963 Cobra 289 | Auburn, Wash. |
| Group 7: | Peter Baljet | 1990 Chevrolet Baretta | Duncan, BC |
| Group 8: | Paddins Dowling | 1939 Maserati 4CL | Sausalito, Calif. |
| Group 9: | Robert Manson | 1952 Manning Spl. | Carmel Valley, Calif. |
| Group 10: | Edward Nigro | 1960 Lola MK1 | LasVegas, Nevada |
| Group 11: | Ray Thompson | 1964 Ginetta G-4 | La Jolla. Calif. |
| Group 12: | Ranson Webster | 1976 Porsche 935 K3 | Reno, Nevada |
| Group 13: | Wade Carter | 1972 McLaren M8-FP | Woodinville, Wash. |
| Group 14: | Chad Raynal | 1969 Chevrolet Camaro Z28 | San Jose, Calif. |
| Group 15: | Keith Frieser | 1972 Lola 290 | Puyallup, Wash. |

Klay Thompson Named Grand Marshal
of GoPro Grand Prix of Sonoma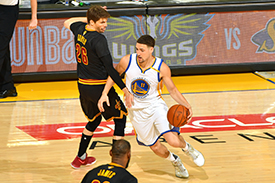 SONOMA, Calif. (Sept. 13, 2017) – Golden State Warriors All-Star Klay Thompson has been named Grand Marshal of the GoPro Grand Prix of Sonoma Verizon IndyCar Series season finale at Sonoma Raceway, Sept. 15-17.
Thompson, a shooting guard for the reigning NBA Champions, was selected in the first round of the 2011 NBA draft by Golden State with the 11th overall pick. In 2014, he and teammate Stephen Curry set a then-NBA record of 484 combined three-pointers in a season, earning the pair the nickname the "Splash Brothers".
Thompson is a three-time NBA All-Star and a two-time All-NBA Third Team honoree. In 2015, he helped lead the Warriors to their first NBA Championship since 1975. Thompson then helped the Warriors return to the NBA Finals for a third straight year in 2017, winning his second NBA Championship.

In his role as Grand Marshal of the GoPro Grand Prix of Sonoma, Thompson will take part in pre-race activities on Sunday, Sept. 17, give the official command of, "Drivers, Start Your Engines" and wave the green flag. Thompson will also enjoy a high-speed lap around the road course with racing legend Mario Andretti in a two-seat Indy car. This will mark his first visit to a motorsports event.
"I am beyond excited to be Grand Marshal for the GoPro Grand Prix of Sonoma," said Thompson. "I have heard so many good things about this race, and I can't wait to see everything up close in person."
Thompson is extremely active with Warriors community outreach programs and has been recognized off the court for his efforts in the community. He received the NBA Cares Community Assist Award for November 2014 and the Alvin Attles Community Impact Award in April 2015 in recognition of his efforts to make a positive impact on the lives of underserved youth in the Bay Area.
"Klay is a core member of one of the greatest sports teams in Bay Area history. He's a true champion and we're excited he will be with us to help crown the 2017 Verizon IndyCar Series champion this Sunday," said Steve Page, Sonoma Raceway president and general manager.
For more information or to purchase tickets for the GoPro Grand Prix of Sonoma, including preferred parking, garage access, pit and pre-race passes, visit www.sonomaraceway.com/indycar or call 800-870-7223. Kids 12 and under are admitted FREE all weekend and parking is FREE.
###
GoPro Grand Prix of Sonoma
Verizon IndyCar Series Season Finale

WHEN: Sept. 15-17
CIRCUIT: 12-turn, 2.38-mile road course
2016 WINNER: Simon Pagenaud (Team Penske)
INFORMATION: 800-870-RACE (7223), sonomaraceway.com/indycar
SOCIAL MEDIA: @RaceSonoma; #GoProGP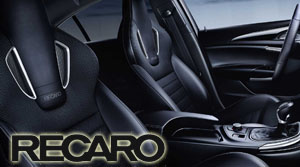 2017 Major Events
At Sonoma Raceway
Sonoma Historic Motorsports Festival
June 2-4
Toyota/Save Mart 350
NASCAR Weekend
June 23-25
NHRA Division 7 drag races, presented by Korbel
July 21-23
Toyota NHRA Sonoma Nationals
July 28-30
MotoAmerica Series presents the Championship
at Sonoma Raceway
Aug. 11-13
GoPro Grand Prix of Sonoma
Sept. 15-17
Classic Sports Racing Group
Charity Challenge
Sept. 29-Oct. 1