No Less Than 12 Hours Of Open-Wheel Racing As This Year's Edmonton Indy Will Host Two Rounds Of The Firestone Indy Lights Series
Article courtesy of Octane Motorsports
Photographs courtesy of IZOD IndyCar Series
NASCC Eurasia GT Invitational and Canadian Drift Mania Championship
Also Back on The July 22-24 Racing Program
Edmonton, June 8, 2011 – Future stars of open-wheel racing will have a unique opportunity to display their talent in front of the 2011 Edmonton Indy crowd, as the July 22-24 event at City Centre Airport will feature two rounds of the Firestone Indy Lights Series (FIL). Octane Motorsports Events, promoter of Western Canada's major auto racing weekend, has also announced the return this year of the NASCC Eurasia GT Invitational and of the Canadian Drift Mania Championship programs.
"We are glad to host two rounds of the Firestone Indy Lights Series at this year's Edmonton Indy," said François Dumontier, President of Octane Motorsports Events. "Our spectators will get a real open-wheel racing treat, no less than 12 hours of track time with IndyCar and Indy Lights racing. It also guarantees the fans a maximum number of entries on the Indy Lights grid. With this doubleheader, coming to Edmonton is now very attractive for teams and drivers. There is going to be good money and lot of points to collect as they will get to challenge our new exciting course twice in one weekend," also said Dumontier. "Last year, only 13 cars made the field and adding more cars on the track for 2011 means more action for the fans!"
Hosting two rounds of a major open-wheel support series will not be a first for the Edmonton event. For two consecutive years, the Atlantic Championship ran a doubleheader over the weekend. Current AFS Racing car # 17 driver in the IZOD IndyCar Series, Brazilian Raphael Matos collected the two wins in 2007. Canadian James Hinchcliffe, who graduated this season to the IZOD IndyCar Series Newman-Haas Racing team, won last year's FIL race in Edmonton.
The 2011 IZOD IndyCar Series race will have three Canadian drivers on the grid – Hinchcliffe, Tagliani and Tracy. There has already been two young national hopefuls announced for the Firestone Indy Lights doubleheader including Mikaël Grenier in the O2 Racing Technology car #63 (Québec City, Québec) and David Ostella in the Jensen MotorSport car #16 (Maple, Ontario). At 19, both drivers are in their rookie season in FIL and are respectively 7th and 8th in the standings. So far this year, Grenier earned one Top 5 and four Top 10 positions, while Ostella took one Top 5 and three Top 10 positions.
The NASCC Eurasia GT Invitational has been scheduled for Sunday morning again so Northern Alberta's sports car drivers will have the opportunity to race in front of the Edmonton Indy crowd. More than 50 cars and drivers in five categories will be on track for this popular race. Drift Mania Canadian Championship will also have the opportunity to try out the new design when these skilled drifters hit the track Friday and Saturday morning.
Tickets are available through the Edmonton Indy box office seven days a week from 9 a.m. to 8 p.m. at 1-855-350-INDY (4639), or online at www.edmontonindy.com. First-class corporate packages and trackside suites are also available for both small and large companies and other groups who wish to attend the event. To make a reservation or to obtain further information on corporate packages, please contact Julie Rioux-Paquette at 1-855-350-4731.
Promoter of the Edmonton Indy, Octane Motorsports Events Inc., is a Canadian corporation and a component of the Octane group of companies, based in Montréal. By virtue of an agreement made with Formula One Administration Limited and Formula 1 World Championship Limited (together the holder of commercialization rights to F1), Octane Racing Group Inc. is the promoter of the FORMULA 1 CANADIAN GRAND PRIX. Under a mandate from Stock-Car Montréal, a wholly owned subsidiary of International Speedway Corporation (ISC), Octane Management Inc. is the delegated promoter of the NAPA Auto Parts 200, Presented by Dodge, a round of the NASCAR Nationwide Series.
Photo David Ostella #16 car


Two young national hopefuls will be competing in the Edmonton Indy Firestone Indy Lights doubleheader and one of them is David Ostella in the Jensen MotorSport car #16. At 19, the rookie from Maple, Ontario is 8th in the standings with one Top 5 and three Top 10 positions.

Photo Mikaël Grenier #63 car


Firestone Indy Lights driver Mikaël Grenier in the O2 Racing Technology car #63 is from Québec City. So far this year, the 19-year old rookie sits 7th in the standings. He has earned one Top 5 and four Top 10 positions.

Klay Thompson Named Grand Marshal
of GoPro Grand Prix of Sonoma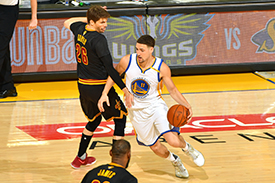 SONOMA, Calif. (Sept. 13, 2017) – Golden State Warriors All-Star Klay Thompson has been named Grand Marshal of the GoPro Grand Prix of Sonoma Verizon IndyCar Series season finale at Sonoma Raceway, Sept. 15-17.
Thompson, a shooting guard for the reigning NBA Champions, was selected in the first round of the 2011 NBA draft by Golden State with the 11th overall pick. In 2014, he and teammate Stephen Curry set a then-NBA record of 484 combined three-pointers in a season, earning the pair the nickname the "Splash Brothers".
Thompson is a three-time NBA All-Star and a two-time All-NBA Third Team honoree. In 2015, he helped lead the Warriors to their first NBA Championship since 1975. Thompson then helped the Warriors return to the NBA Finals for a third straight year in 2017, winning his second NBA Championship.

In his role as Grand Marshal of the GoPro Grand Prix of Sonoma, Thompson will take part in pre-race activities on Sunday, Sept. 17, give the official command of, "Drivers, Start Your Engines" and wave the green flag. Thompson will also enjoy a high-speed lap around the road course with racing legend Mario Andretti in a two-seat Indy car. This will mark his first visit to a motorsports event.
"I am beyond excited to be Grand Marshal for the GoPro Grand Prix of Sonoma," said Thompson. "I have heard so many good things about this race, and I can't wait to see everything up close in person."
Thompson is extremely active with Warriors community outreach programs and has been recognized off the court for his efforts in the community. He received the NBA Cares Community Assist Award for November 2014 and the Alvin Attles Community Impact Award in April 2015 in recognition of his efforts to make a positive impact on the lives of underserved youth in the Bay Area.
"Klay is a core member of one of the greatest sports teams in Bay Area history. He's a true champion and we're excited he will be with us to help crown the 2017 Verizon IndyCar Series champion this Sunday," said Steve Page, Sonoma Raceway president and general manager.
For more information or to purchase tickets for the GoPro Grand Prix of Sonoma, including preferred parking, garage access, pit and pre-race passes, visit www.sonomaraceway.com/indycar or call 800-870-7223. Kids 12 and under are admitted FREE all weekend and parking is FREE.
###
GoPro Grand Prix of Sonoma
Verizon IndyCar Series Season Finale

WHEN: Sept. 15-17
CIRCUIT: 12-turn, 2.38-mile road course
2016 WINNER: Simon Pagenaud (Team Penske)
INFORMATION: 800-870-RACE (7223), sonomaraceway.com/indycar
SOCIAL MEDIA: @RaceSonoma; #GoProGP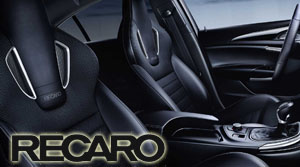 2017 Major Events
At Sonoma Raceway
Sonoma Historic Motorsports Festival
June 2-4
Toyota/Save Mart 350
NASCAR Weekend
June 23-25
NHRA Division 7 drag races, presented by Korbel
July 21-23
Toyota NHRA Sonoma Nationals
July 28-30
MotoAmerica Series presents the Championship
at Sonoma Raceway
Aug. 11-13
GoPro Grand Prix of Sonoma
Sept. 15-17
Classic Sports Racing Group
Charity Challenge
Sept. 29-Oct. 1