2010 Coronado Speed Festival
Article and Photography by – Randy Jones/SMM Staff Photographer
The 13th Annual Fleet Week Coronado Speed Festival is held on the Naval Base at Coronado Island situated within sight of San Diego, California. It's more than just a race of vintage race cars. It's part of Fleet Week/San Diego. Where you can view static displays of military power, a car show consisting of over 1000 hot rods, sports cars and muscle cars, drifting exhibition, garage tours, a Vendor Village, rides and drives where you can thrash new cars on a separate road course, car manufacturers displays and ship tours built around the main event; the vintage auto race.
The Naval Air Station hosts this great event. One can get a glimpse of daily activities on the base along with an opportunity to interact with military personnel who defend our nation and get a close up and personal look at the Navy's military aircraft, ships and land vehicles. The U.S.S. Carl Vinson CVN 70, an aircraft carrier named after the congressman from Georgia provided a great backdrop to the festivities along with open houses on the Carl Vinson and the U.S.S. Pinckney, DDG 91. The Pinckney was named after Cook First Class, William Pinckney (1915-1975), who received the Navy Cross for his courageous rescue of a fellow crew member onboard the USS Enterprise during the battle of Santa Cruz. After touring the carrier, it was back to the Speed Festival via cable car busses moving past the carriers U.S.S. Nimitz and the U.S.S. Ronald Reagan that were also in port.
Classes at the "Race at the Base" are divided up into 10 Groups; Group 1-1952 to 1959 Sports and Production Cars - Drum Brakes. Group 2 -1953 to 1966 Production cars under 2000cc. Group 3 -1962 to 1972 Sports Racing & Formula Cars under 2000cc. Group 4 -1969 to 1980 Sports Racing and Formula Cars under 2000cc. Group 5 -1959 to 1966 Production Cars Disc Brakes. Group 6 -1965 to 1988 FIA Manufacturer Championship cars. Including Historic Trans Am/IMSA cars. Group 7 - 1962 to 1966 Production Cars over 2500 cc. Group 8 - Historic Stock Cars 1972 to 2002. Group 9 -1966 to 1972 Historic Trans AM Production Cars/NASCAR. Group 10 - a special group of pre-war 1917 to 1939 vehicles.
On Saturday the groups come out for 20 minute test and tune sessions. Later in the morning, practice takes place and the afternoon was dedicated to qualifying. Morning warm-ups on Sunday were followed by the race itself.
Cars and spectators from all over the U.S. and Canada came together at Coronado on this special weekend to join in on the excitement that hundreds of fabulous racing machines generate, taking advantage of a rare opportunity to speak to the drivers and car owners and immerse themselves in racing lore and history.
One vintage race car was resurrected from the ashes in England. A 1939 Lagonda V12 is one of the Lagondas that finished third and fourth at LeMans in 1939. The car went into storage in Paris France. Shortly afterward, during a German blitz, the garage in which had the historic car was stored, was hit directly by a buzz bomb. Richard Morrison revelations of the car's history, added an international flair to this vintage race. He bought a car that could have been easily have been forgotten to history. It was only through his devotion to this fantastic automobile that a full restoration was even initiated, let alone completed.

Race Results
Group 1 – John Goodman/1958 Devin SS
Group 2 – Bill Lyon/1961 Porsche Abarth GTC
Group 3 – Nick Smith/1968 Brabham BT21C
Group 4 – Dan Marvin/1976 March 76B
Group 5 – Jeff Kline/1964 Ginetta G4
Group 6 – Robert Ryan/1968 McLaren M6B
Group 7 – James Constantinidis/1971 Corvette
Group 8 – Garrett Cosgrove/1999 Ford Taurus
Group 9 – Jim Hague/1971 AMC Javelin
Group 10 – Peter Giddings/1926 Bugatti 35B




Klay Thompson Named Grand Marshal
of GoPro Grand Prix of Sonoma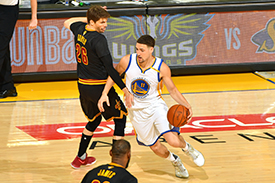 SONOMA, Calif. (Sept. 13, 2017) – Golden State Warriors All-Star Klay Thompson has been named Grand Marshal of the GoPro Grand Prix of Sonoma Verizon IndyCar Series season finale at Sonoma Raceway, Sept. 15-17.
Thompson, a shooting guard for the reigning NBA Champions, was selected in the first round of the 2011 NBA draft by Golden State with the 11th overall pick. In 2014, he and teammate Stephen Curry set a then-NBA record of 484 combined three-pointers in a season, earning the pair the nickname the "Splash Brothers".
Thompson is a three-time NBA All-Star and a two-time All-NBA Third Team honoree. In 2015, he helped lead the Warriors to their first NBA Championship since 1975. Thompson then helped the Warriors return to the NBA Finals for a third straight year in 2017, winning his second NBA Championship.

In his role as Grand Marshal of the GoPro Grand Prix of Sonoma, Thompson will take part in pre-race activities on Sunday, Sept. 17, give the official command of, "Drivers, Start Your Engines" and wave the green flag. Thompson will also enjoy a high-speed lap around the road course with racing legend Mario Andretti in a two-seat Indy car. This will mark his first visit to a motorsports event.
"I am beyond excited to be Grand Marshal for the GoPro Grand Prix of Sonoma," said Thompson. "I have heard so many good things about this race, and I can't wait to see everything up close in person."
Thompson is extremely active with Warriors community outreach programs and has been recognized off the court for his efforts in the community. He received the NBA Cares Community Assist Award for November 2014 and the Alvin Attles Community Impact Award in April 2015 in recognition of his efforts to make a positive impact on the lives of underserved youth in the Bay Area.
"Klay is a core member of one of the greatest sports teams in Bay Area history. He's a true champion and we're excited he will be with us to help crown the 2017 Verizon IndyCar Series champion this Sunday," said Steve Page, Sonoma Raceway president and general manager.
For more information or to purchase tickets for the GoPro Grand Prix of Sonoma, including preferred parking, garage access, pit and pre-race passes, visit www.sonomaraceway.com/indycar or call 800-870-7223. Kids 12 and under are admitted FREE all weekend and parking is FREE.
###
GoPro Grand Prix of Sonoma
Verizon IndyCar Series Season Finale

WHEN: Sept. 15-17
CIRCUIT: 12-turn, 2.38-mile road course
2016 WINNER: Simon Pagenaud (Team Penske)
INFORMATION: 800-870-RACE (7223), sonomaraceway.com/indycar
SOCIAL MEDIA: @RaceSonoma; #GoProGP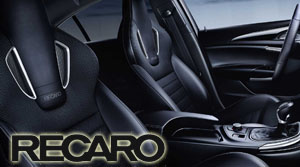 2017 Major Events
At Sonoma Raceway
Sonoma Historic Motorsports Festival
June 2-4
Toyota/Save Mart 350
NASCAR Weekend
June 23-25
NHRA Division 7 drag races, presented by Korbel
July 21-23
Toyota NHRA Sonoma Nationals
July 28-30
MotoAmerica Series presents the Championship
at Sonoma Raceway
Aug. 11-13
GoPro Grand Prix of Sonoma
Sept. 15-17
Classic Sports Racing Group
Charity Challenge
Sept. 29-Oct. 1