When MPG Really Mattered: Toyota/Save Mart 350
Article by – John R. Andres, SMM Editor-in-Chief
Photography by Deborah Hepper/SMM Senior Editor & John R. Andres
Infineon Raceway – SONOMA, Calif., June 20, 2010 – It was the perfect weekend for a Toyota Prius salesman…the perfect place…the perfect time…and the perfect venue. After all, isn't MPG all that really matters?
Fuel economy and racecars usually don't occupy the same space in time but this weekend it was all that mattered for Andrew Ranger, the winner of Saturday's NASCAR K&N West Series race and Jimmie Johnson, the winner of Sunday's NASCAR Toyota/Save Mart 350. Neither one is in the market for the fuel
sipping compact just yet but both won a race by keeping a close eye on the fuel gauge. It pays to be thrifty.
Ranger, a native of Quebec, made his first ever trip to Sonoma and was rewarded with a first place finish in his initial NASCAR K&N Series West attempt. Jason Bowles, the pole-sitter and the defending champ of the Thunder Valley Casino Resort 200, finished in 22nd position after he ran out of fuel less than 100 feet from the finish line. He was in second place at the time. When asked about Saturday's win, Ranger said, "This is the first time I've ever been to Infineon to race and it was worth all the time and effort just to get here. You can count on us being at Sonoma again next year."
NASCAR's edict to let the driver's police themselves was put to test for the first time on a road course this weekend. Since the beginning of the year there were numerous instances where things got out of hand and the tit for tat bumping, pushing and rubbing that took place on the oval tracks delighted the fans but concern for the safety of the drivers made one wonder if it was such a good
idea after all. Surely things would heat up on the twists and turns of Sonoma's grueling road course. Those individuals who were looking for the mechanical carnage only NASCAR can produce were disappointed and the doomsayers were thwarted by the lack of unsportsmanlike conduct that usually precedes such monumental pileups, with the Jeff Gordon/MartinTruex Jr. flap on Lap 63 being the lone aberration in an otherwise cleanly run race. When the checkered flag was thrown, the drivers uttered a collective sigh of relief that could be heard above the din of the roaring crowd pushing its way toward the Winner's Circle.
Throughout the weekend, the action on the track was supplemented by the Speed Channel Fan Forum, driver meet and greets, and the endless possibilities that a fan might be able to catch a glimpse or perhaps even an autograph of his or her favorite driver. Roger Craig, the San Francisco 49er's favorite son was also on hand to serve as the event's Grand Marshal. This writer caught Craig alone in the Media Tent when he stopped by to grab a soft drink and he was asked what he thought about being at a NASCAR race for the first time. "I've wanted to come to one of these races to see what it's like and to actually take in the flavor of something I heard was pretty special. It's been an honor to serve as Grand Marshal. So far I've liked what I've seen."
Johnson's win on Sunday was the 51st of his career but more importantly, it was his first win on a
road course. Up until the caution flag was thrown with 7 laps remaining, it appeared Marcos Ambrose was in control and it became apparent that if he was going to be the first to receive the checkered flag and take the win he needed to nurse his Toyota Camry along for an extra lap or two and ride out the caution, conserving every drop of fuel, even if it meant turning off the engine. This strategy had worked before but good luck didn't prevail this time when his engine stalled and Johnson took advantage of his misfortune to take the lead. Ambrose later finished a disappointing 6th overall.
During the post race interview, it was clear that Johnson conceded to the fact that he needed a mistake by one of the other drivers to occur before he had any chance of winning, especially since Ambrose had finished a strong third last year and posted the fastest time during practice a day earlier.
Like so many other times this season, Johnson's wins came at the expense of others, who either through a lapse of attention or mechanical failures, cleared the way for him to take the gold. Championships take a little talent and a lot of luck … Johnson has enough of both.
Race Statistics
Average speed: 74.4 mph
Margin of victory: 3.10 seconds
Time of race: 2:56:38
Lead changes: 12
Cautions: 7
NASCAR Toyota/Save Mart 350 Top Ten
1) Jimmie Johnson, Chevrolet
2) Robbie Gordon, Toyota
3) Kevin Harvick, Chevrolet
4) Kasey Kahne, Ford
5) Jeff Gordon, Chevrolet
6) Marcos Ambrose, Toyota
7) Greg Biffle, Ford
8) Boris Said, Ford
9) Tony Stewart, Chevrolet
10) Juan Pablo Montoya, Chevrolet

Klay Thompson Named Grand Marshal
of GoPro Grand Prix of Sonoma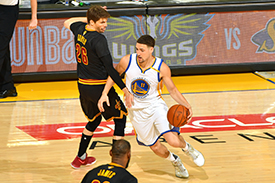 SONOMA, Calif. (Sept. 13, 2017) – Golden State Warriors All-Star Klay Thompson has been named Grand Marshal of the GoPro Grand Prix of Sonoma Verizon IndyCar Series season finale at Sonoma Raceway, Sept. 15-17.
Thompson, a shooting guard for the reigning NBA Champions, was selected in the first round of the 2011 NBA draft by Golden State with the 11th overall pick. In 2014, he and teammate Stephen Curry set a then-NBA record of 484 combined three-pointers in a season, earning the pair the nickname the "Splash Brothers".
Thompson is a three-time NBA All-Star and a two-time All-NBA Third Team honoree. In 2015, he helped lead the Warriors to their first NBA Championship since 1975. Thompson then helped the Warriors return to the NBA Finals for a third straight year in 2017, winning his second NBA Championship.

In his role as Grand Marshal of the GoPro Grand Prix of Sonoma, Thompson will take part in pre-race activities on Sunday, Sept. 17, give the official command of, "Drivers, Start Your Engines" and wave the green flag. Thompson will also enjoy a high-speed lap around the road course with racing legend Mario Andretti in a two-seat Indy car. This will mark his first visit to a motorsports event.
"I am beyond excited to be Grand Marshal for the GoPro Grand Prix of Sonoma," said Thompson. "I have heard so many good things about this race, and I can't wait to see everything up close in person."
Thompson is extremely active with Warriors community outreach programs and has been recognized off the court for his efforts in the community. He received the NBA Cares Community Assist Award for November 2014 and the Alvin Attles Community Impact Award in April 2015 in recognition of his efforts to make a positive impact on the lives of underserved youth in the Bay Area.
"Klay is a core member of one of the greatest sports teams in Bay Area history. He's a true champion and we're excited he will be with us to help crown the 2017 Verizon IndyCar Series champion this Sunday," said Steve Page, Sonoma Raceway president and general manager.
For more information or to purchase tickets for the GoPro Grand Prix of Sonoma, including preferred parking, garage access, pit and pre-race passes, visit www.sonomaraceway.com/indycar or call 800-870-7223. Kids 12 and under are admitted FREE all weekend and parking is FREE.
###
GoPro Grand Prix of Sonoma
Verizon IndyCar Series Season Finale

WHEN: Sept. 15-17
CIRCUIT: 12-turn, 2.38-mile road course
2016 WINNER: Simon Pagenaud (Team Penske)
INFORMATION: 800-870-RACE (7223), sonomaraceway.com/indycar
SOCIAL MEDIA: @RaceSonoma; #GoProGP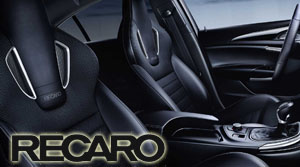 2017 Major Events
At Sonoma Raceway
Sonoma Historic Motorsports Festival
June 2-4
Toyota/Save Mart 350
NASCAR Weekend
June 23-25
NHRA Division 7 drag races, presented by Korbel
July 21-23
Toyota NHRA Sonoma Nationals
July 28-30
MotoAmerica Series presents the Championship
at Sonoma Raceway
Aug. 11-13
GoPro Grand Prix of Sonoma
Sept. 15-17
Classic Sports Racing Group
Charity Challenge
Sept. 29-Oct. 1