Sonoma Historic Motorsports Festival
Article by – John R. Andres, SMM Editor-in-Chief
Photography by – J.R. Andres & Randy Jones/SMM Staff Photographer
Infineon Raceway – SONOMA, Calif., June 6, 2010 – The sights, sounds and smells of the Sonoma Valley Wine Country gave way to the sweet scent of spent leaded fuel, engines revving way past their redlines and hot gear oil this weekend at Infineon Raceway.
It was a time to celebrate a past when racing was in its formative years and the future horizon for automobiles seemed cloudless and boundless.
It was inevitable that things would change once racing and the automotive industry became big business. As the years went by and the fences went up, the cars and their drivers were gradually festooned with product logos and the best seat in the house wasn't on the grassy knoll under the elm tree any longer. A few complained but before long, the "good old days" were forgotten, a distant memory, that with the passage of time became merely a quaint relic of a storied past. Fortunately, the Sonoma Historic Motorsports Festival served as a time machine capable of erasing the years, allowing contemporary time travelers to experience the past glories of automotive competition once again.
The 24th edition of this event was indeed special, more so in years past, perhaps due to the number of entries, or maybe it was the variety of the automobiles present, but most likely it was the addition of an individual who exudes a passion for the preservation and the running of old cars that few have equaled.
Steve Earle of General Racing Ltd. is a man who maintains a clear vision of what it takes to showcase the mechanical legends of the past. After serving 36 years as the founder and organizer of the Monterey Historic Automobile Races at Laguna Seca Raceway, Earle has transitioned his expertise and his unique style to the annual Infineon Wine Country event in 2010, laying the seeds for a world-class "Woodstock" happening – a coming together of automotive legends that will only grow in tradition
and prestige as the years unfold.
In the June 2009 issue of Motor Trend Magazine, Barry Meguiar, president and CEO of Meguiars Inc. was quoted as saying, "One of the founding fathers of the American vintage racing movement, Steve Earle, has given tirelessly to the sport, remaining in the background as he brought to life such renowned events as the Monterey Historics and the annual Wine Country Classic. His pioneering efforts have created world-class venues where collectors can relive the former glory of their historic racecars to the cheers of their fellow enthusiasts." The three hundred and seventy five participants at this year's event agree. A weekend of historic car racing isn't just about the racing itself. It's about the total experience that goes hand in hand for those with a penchant for all things genteel, refined and cultured.
The Gooding & Company auction house (www.goodingco.com) displayed three examples of cars with histories their brethren would envy. Present and accounted for were the 1949 Talbot-Lago T-26 Racing Monoplace that won the 1950 Paris Grand Prix, Gil Nickel's 1951 Ferrari 340 America, and Stirling Moss's 1956 Maserati 200 SI. It was a rare opportunity to view these thoroughbreds together for soon they would be separated at the Pebble Beach Auctions, which will be held August 14th and 15,th where all three will be seeking new owners.
On Saturday, those in attendance were invited to Infineon's Wine Country Pavilion to sample some of the best food and wine Sonoma and Napa counties had to offer, presided over by none other than the noted Bay
Area chef, Victor Scargle. Things didn't end there because there was also ample opportunity to engage in chat sessions with the drivers and the event organizers throughout the afternoon as part of Celebrate Sonoma Day.
Saturday night, the City of Sonoma and the Sebastiani Winery hosted the Historic Car Festival, benefitting Speedway Children's Charities. Thirty out of the 375 entries registered at the Raceway were chosen to form a procession of vintage automobiles that were driven to the town square where hundreds of individuals gathered to celebrate their existence surrounded by food and drink samplings from area wineries and restaurants. It was a perfect prelude to a weekend of revelry and appreciation for the objects of everyone's affection that ended much too soon Sunday afternoon when the last car crossed the finish line.
Featured Marque in 2011
McLaren
Winner of the Sonoma Historic Cup, the "Phil Hill Trophy"
Chris MacAllister/1971 McLaren M8F
Main Event Racing Results
Group 1A (1963-74 Grand National Cars)
David Hankin (1968 Ford Torino – Redding, Calif.)
Group 1B (1914-49 Pre-War Sport and Racing Cars)
Peter Giddings (1935 Alfa Romeo – Danville, Calif.)
Group 2A (1948-55 Sports Racing and GT Cars)
Rob Manson (1952 Schaghticoke – Barcelona, Spain)
Group 2B (1955-61 Sports Racing Cars)
Donald Orosco (1958 Lotus – Monterey, Calif.)
Group 3A (1955-62 GT Cars)
Scott Brown, (1957 MGA – Redwood City, Calif.)
Group 3B (1962-67 GT Cars over 2000cc)
Terry Gough, (1965 Corvette – Reno, Nev.)
Group 4A (1962-68 GT Cars under 2000cc)
Tom Claridge 1964 Ginetta – Los Gatos, Calif.)
Group 4B (1958-63 Formula Cars (F-Jr. & F-1)
Art Herbert (1963 Lola – Larkspur, Calif.)
Group 5A (1961-65 Sports Racing Cars)
David Vegher (1966 Elva – Petaluma, Calif.)
Group 5B (1965-88 FIA Mfg./IMSA GTP Cars)
David Vegher (1976 Lola – Sparks, Nev.)
Group 6A (1973-80 IMSA GT, GTX/1982-91 Trans-Am)
Steve Petty (1991 Camaro – Charlestown, West Va.)
Group 6B (1966-72 Historic Trans-Am Cars)
Jim Hague (1972 AMC Javelin – Santa Clara, Calif.)
Group 7A (1966-74 Historic Can-Am Cars)
Chris MacAllister (1971 McLaren – Sonoma, Calif.

Klay Thompson Named Grand Marshal
of GoPro Grand Prix of Sonoma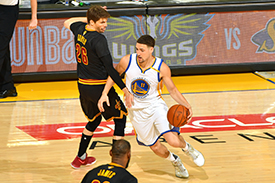 SONOMA, Calif. (Sept. 13, 2017) – Golden State Warriors All-Star Klay Thompson has been named Grand Marshal of the GoPro Grand Prix of Sonoma Verizon IndyCar Series season finale at Sonoma Raceway, Sept. 15-17.
Thompson, a shooting guard for the reigning NBA Champions, was selected in the first round of the 2011 NBA draft by Golden State with the 11th overall pick. In 2014, he and teammate Stephen Curry set a then-NBA record of 484 combined three-pointers in a season, earning the pair the nickname the "Splash Brothers".
Thompson is a three-time NBA All-Star and a two-time All-NBA Third Team honoree. In 2015, he helped lead the Warriors to their first NBA Championship since 1975. Thompson then helped the Warriors return to the NBA Finals for a third straight year in 2017, winning his second NBA Championship.

In his role as Grand Marshal of the GoPro Grand Prix of Sonoma, Thompson will take part in pre-race activities on Sunday, Sept. 17, give the official command of, "Drivers, Start Your Engines" and wave the green flag. Thompson will also enjoy a high-speed lap around the road course with racing legend Mario Andretti in a two-seat Indy car. This will mark his first visit to a motorsports event.
"I am beyond excited to be Grand Marshal for the GoPro Grand Prix of Sonoma," said Thompson. "I have heard so many good things about this race, and I can't wait to see everything up close in person."
Thompson is extremely active with Warriors community outreach programs and has been recognized off the court for his efforts in the community. He received the NBA Cares Community Assist Award for November 2014 and the Alvin Attles Community Impact Award in April 2015 in recognition of his efforts to make a positive impact on the lives of underserved youth in the Bay Area.
"Klay is a core member of one of the greatest sports teams in Bay Area history. He's a true champion and we're excited he will be with us to help crown the 2017 Verizon IndyCar Series champion this Sunday," said Steve Page, Sonoma Raceway president and general manager.
For more information or to purchase tickets for the GoPro Grand Prix of Sonoma, including preferred parking, garage access, pit and pre-race passes, visit www.sonomaraceway.com/indycar or call 800-870-7223. Kids 12 and under are admitted FREE all weekend and parking is FREE.
###
GoPro Grand Prix of Sonoma
Verizon IndyCar Series Season Finale

WHEN: Sept. 15-17
CIRCUIT: 12-turn, 2.38-mile road course
2016 WINNER: Simon Pagenaud (Team Penske)
INFORMATION: 800-870-RACE (7223), sonomaraceway.com/indycar
SOCIAL MEDIA: @RaceSonoma; #GoProGP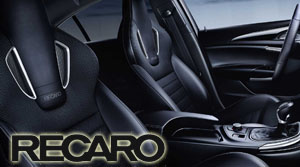 2017 Major Events
At Sonoma Raceway
Sonoma Historic Motorsports Festival
June 2-4
Toyota/Save Mart 350
NASCAR Weekend
June 23-25
NHRA Division 7 drag races, presented by Korbel
July 21-23
Toyota NHRA Sonoma Nationals
July 28-30
MotoAmerica Series presents the Championship
at Sonoma Raceway
Aug. 11-13
GoPro Grand Prix of Sonoma
Sept. 15-17
Classic Sports Racing Group
Charity Challenge
Sept. 29-Oct. 1